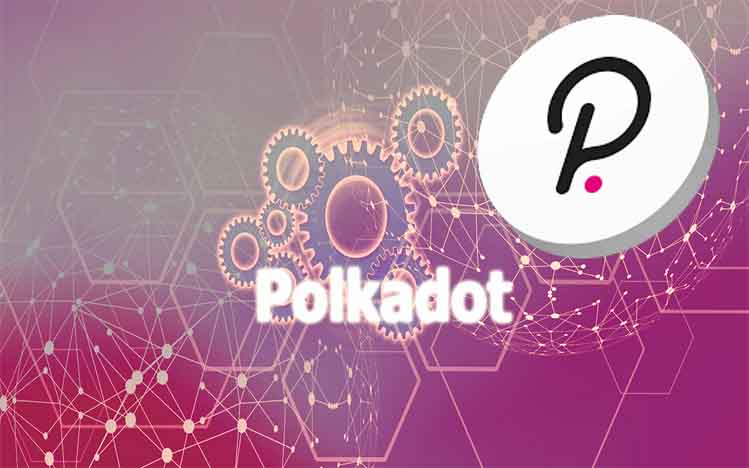 What is Polkadot – In today's digital era, cryptocurrency and blockchain are two things that cannot be separated from one another. One type of product from cryptocurrency that has the potential and will have a large profit level in the future, namely polkadot or DOT. Like Cardano (ADA), polkadot (DOT) is part of cryptocurrency and has experienced rapid growth, as of 2020.
Polkadot can be an alternative for those of you who want to invest in cryptocurrency. Polka dots can be an option because the price offered is relatively affordable and has very good value in the future.
Polkadot can be an alternative for those of you who want to invest in a cryptocurrency. Polka dots can be an option because the price offered is relatively affordable and has very good value in the future.
Before starting to invest in crypto currency, polka dots, it's a good idea to carefully read the explanation in this article.
This is so that you can get an idea about investing in cryptocurrencies. So, it doesn't happen or minimize unwanted things.
What is PolkaDot (DOT)?
What are PolkaDot? Polkadot (DOT) is a type of crypto coin with a blockchain base that can connect several networks with the help of parachain systems, bridges and main-chains, so that polkadot can process at least 1,000 transactions every second.
Polkadot is an open-source multichain sharding protocol that facilitates cross-chain transfers of any data or asset type, not just tokens, thereby making different blockchains interoperable with one another.
Polkadot is a type of open-source multichain sharding protocol that is able to provide convenience for cross-chain transfers of data and/or various other types of assets.
In polkadot, you can make various kinds of transactions. Not only by using tokens, but being able to use the blockchain to be able to operate with others.
PolkaDot Components (DOT)
There are at least four kinds of polka-dot components that you should know about, consider these four components:
1. Relay Chain
This component has a very vital function, namely creating a consensus and interoperability. In addition, the relay chain is also able to maintain security systems in all various types of network chains.
2. Parachains
One of the components in other polka-dot coins, namely parachains or also known as independent chains. This component has advantages, namely having its own token and being able to optimize for certain use cases.
3. Parathread
At first glance, this component looks the same as the parachains component. The parathread component has flexible connectivity because it is based on a pay model system that is adapted to economical use.
4. Bridges
Bridges is the fourth component that polka dots have. This component has a function, which allows parachains and parathreads components to connect and interact with ethereum which is an external part of the blockchain.
The Uniqueness of Polkadot Compared to Other Crypto
Each crypto coin has its own uniqueness, and so is the case with polkadot cryptocurrency. Polkadot is a crypto coin that comes from a sharded multichain network, which means that this currency is capable of carrying out many transaction processes that occur on several chains that are carried out in parallel.
In this case, the blockchain is made specifically and has a level of effectiveness and efficiency so that it is easy to develop through the subtract framework. Thus, the blockchain can be connected to the polka-dot network in just a matter of minutes.
The network has a system governance based on an effective user base to carry out security. The community can make adjustments to blockchain governance in the DOT crypto coin according to their needs and conditions.
Validators, collators, and nominators have a function, namely as security and maintaining network quality in polkadot.
Number of Available PolkaDot Tokens (DOT).
In early August 2020, at least the available Polkadot (DOT) token slots reached 1 billion tokens. This follows the redenomination of the network originating from the maximum supply or supply at the beginning of the current month of the year.
The redenomination was carried out with the aim of minimizing the use of small decimals and making calculations more efficient and easier. On the other hand, all balances will experience a significant increase without affecting the DOT distribution system or the proportional share of the holders.
Overall, these changes impact Polkadot's smallest unit, namely Planck. The number of planck owned by the user is constant (does not change). Each user who has 1 billion planck still has the same number of planck, but still has 100 DOT under the new denomination. This seems different from the old denomination which amounted to one DOT.
Get to know the Polkadot Network Security System
The mass interoperability of the polkadot cryptocurrency is made up of a common validator suite that acts as a security for multiple blockchains and allows users to make transactions by spreading data across parachains.
The network uses the NPoS or nominated proof of stake method to select validators and nominators and optimize the security of the chain.
This unique validity scheme allows chains to interact safely with each other.
Where to Buy PolkaDot (DOT)
Currently, Binance, HBTC, OKEx, Huobi Global, and Binance KR top the list for trading tools on the Polkadot cryptocurrency (DOT). You can get this cryptocurrency on the coin marketplace site.
You can also make purchases with cryptocurrency, such as Ethereum and Bitcoin directly through payments made by credit card in the form of fiat currency of your choice.
Polkadot Crypto Coin Prices on Marketplace
Currently, Polkadot's price is around $18.56 with a 24-hour trading volume of $797,460,170. Within 24 hours, the price of the polka dots rose by about 3.0%. Currently, the supply of this crypto is 1 billion DOT Polkadot coins.
Polkadot is often thought of as a set of independent chains, like Ethereum, Ethereum Classic, Bitcoin, and Namecoin.
At least, more than one parachains originating from Polkadot will be displayed based on the Polkadot runtime Environment SDK or Substrate Parity Technologies.
How Does the PolkaDot System Work?
Each crypto coin has a way of working that is different from the others, also with the level of profit you get. Through this article, you will find out how the polka-dot system works and its advantages that are different from other cryptocurrencies.
Blockchain can be connected with polka dots through a parallel work system because there are parachains that can be removed or added. Parachains are sometimes in the form of public, private, or other blockchain sources.
The data contained on the network is then accessed with a special code (collators), then the code will be sent to DOT.
Polkadot advantage
The following are some of the advantages of polkadot that we will explain to you. Pay attention to the explanation in the article below correctly:
1. Specialization
Each parachain owned by Polkadot can be adapted to a number of use cases through the application.
2. Upgrades Without Hard Forks
Once you start using polka dots, there's no need to worry about updating.
The specialty of Polkadot is that this cryptocurrency can be updated without a hard fork that takes too much time. Additions to this feature do not have to make changes to the network.
3. scalability
In polkadot at least more than one blockchain network is supported through parachain and/or sharding mechanisms. The existence of this system makes the process run more efficiently and directed.
4. Interoperability
All parachains contained in the polkadot application can provide information and functionality to each other because of the interoperable project design and compatibility between networks.
After knowing what information Polkadot is, are you ready to make cryptocurrency transactions with Polkadot (DOT)?
(*)