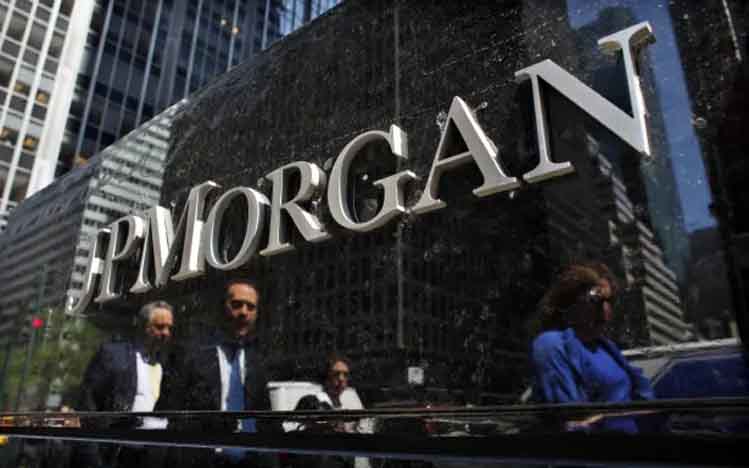 KANALCOIN NEWS – United States megabank JPMorgan has reportedly given its advisors the green light to give clients access to five crypto funds. It is available to all JPMorgan wealth management clients seeking investment advice.
Reported by Kanalcoin.com from News.Bitcoin.com, on Thursday (22/7/2021), quoting directly from people familiar with the matter, namely his financial advisor to give all his clients access to cryptocurrency funds.
Thus, with this move, making JPMorgan the first megabank to expand access to crypto trading indirectly to all clients seeking investment advice beyond just the rich.
The new offer applies to all JPMorgan clients seeking investment advice, including bank independent clients using the commission-free Chase trading application, wealthy clients whose assets are managed by financial advisors under JPMorgan Advisores.
Not only that, the offer also applies to 'ultrakaya' clients served by the company's private bank. The offer is valid without any restrictions.
The founder and CEO of Osprey Funds, Greg King, stated that he is very excited to join the JPMorgan wealth platform. OBTC will remain the lowest priced public bitcoin fund in the US and he believes JPMorgan clients will see value in its product.
What needs to be underlined in this case is that advisors are only allowed to buy and sell cryptocurrency products based on requests from clients. Simply put, advisors are prohibited from trading cryptocurrencies directly (unsolicited), moreover prohibited from suggesting crypto products to such clients.
In fact, if you look at the previous statement, precisely in May 2021, JPMorgan CEO, Jamie Dimon, revealed that in testimony to the Congressional Financial Services Committee to stay away from bitcoin. This is certainly remembered as the bank's negative attitude towards a developing industry.
In the end, gradually the US bank continued to show changes to the increasing interest in cryptocurrencies.
In a memo distributed earlier in the week, JPMorgan revealed to its advisors that effective Monday (7/19/2021), they can receive orders to buy and sell five cryptocurrencies.
Keempat produk diantaranya berasal dari Grayscale Investments, yakni Bitcoin Trust, Bitcoin Cash Trust, Ethereum Trust, dan Ethereum Classic Trust. Dana kelima yang disetujui adalah Bitcoin Trust Osprey Funds.
It is known, recently CEO J.P. Morgan Asset & Wealth Management Mary Callahan Erdoes said that many of the bank's clients see crypto as an asset class and want to invest in it.
With this move, JPMorgan joins a growing number of investment banks that are planning or already offering clients some type of crypto investment service. However, JPMorgan is the first to provide retail wealth clients with direct access to crypto products.
(*)