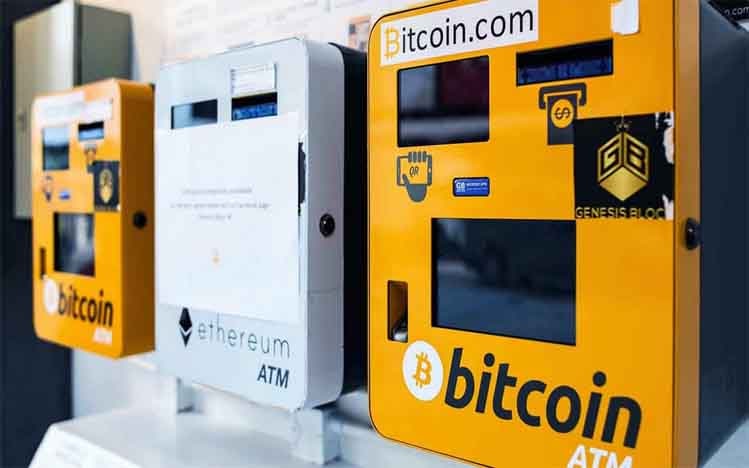 KANALCOIN NEWS – Good news seems to be approaching bitcoin users and investors in the United States and Canada. The reason is, the largest Bitcoin ATM provider in the world, Bitcoin Depot, will cooperate with Circle K.
Reported by Kanalcoin.com from Cointelegraph, Bitcoin Depot does plan to expand by installing their machines in a number of Circle K locations in the United States and Canada. In fact, Bitcoin Depot has prepared as many as 700 ATM machines to be installed.
A total of 700 Bitcoin ATM machines will later be installed at Circle K locations spread across 30 states in the United States. The existence of this Bitcoin ATM can later be used to provide access to all parties who want to enter the world of crypto currency.
Product Director of Bitcoin Depot, Alona Lubovnaya, said that bitcoin and other cryptocurrencies were in demand in the past year. Therefore, Bitcoin Depot wants to reach out to all those who may not have access to cryptocurrencies.
"Over the past year, we've watched cryptocurrencies gain mainstream adoption by wealth managers and investment firms, but what about the people who don't have access to the service?" said Lubovnaya.
"The ATMs located in Circle K provide convenience for the unbanked and underprivileged, not just a wealthy manager," continued Lubovnaya.
Bitcoin Depot is indeed called the largest Bitcoin ATM provider in the world because it has more than 3,500 ATMs operating in the United States and Canada. That does not include outside the country.
In addition, Bitcoin Depot also serves the withdrawal and purchase of 30 types of cryptocurrencies that are currently widely used by the public, including Bitcoin (BTC), Litecoin (LTC), and Ether (ETH).
Circle K operator based in Canada, Alimentation Couche-Tard, said that it has 7,150 stores in the United States and 2,111 stores in Canada. That means Bitcoin Depot can expand to nearly 10,000 ATM machines if it cooperates with all Circle K in the United States and Canada.
In fact, Bitcoin Depot has temporarily suspended operational processes at several ATMs in areas with a high risk of COVID-19 infection. However, Bitcoin Depot has finally activated it again, even though COVID-19 cases are still high.
According to Coin ATMRadar data quoted by Kanalcoin.com via Cointelegraph, the number of crypto ATMs in the world today has continued to increase in recent years. This can not be separated from the prestige of crypto currencies that are increasing from time to time.
In fact, the data records that there are around 24 thousand crypto ATMs spread across 75 countries around the world. The ATMs are spread from Kazakhstan to Australia. However, 20 thousand of them are only in the United States.
Lubovnaya said that they would continue to expand in order to make cryptos mandatory. Thus, Bitcoin Depot will continue to install new crypto ATMs in each targeted area.
"Our mission is 'Bringing Crypto to Society at Large'. We will continue to do this with significant partner expansion going forward," said Lubovnaya.
(*)