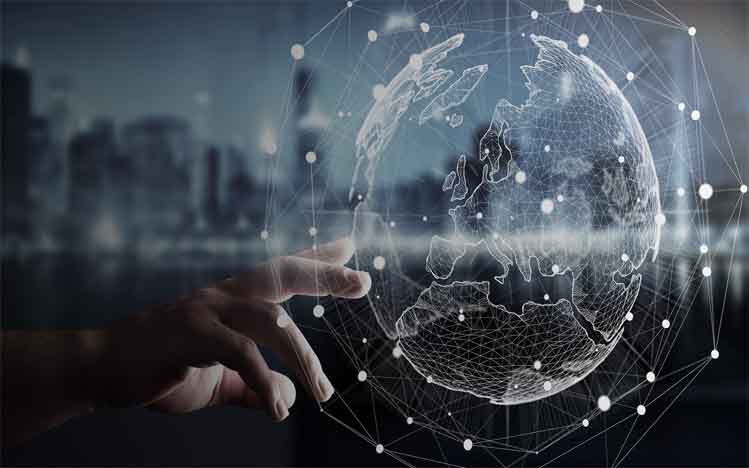 KANALCOIN NEWS – The company that provides cryptocurrency management services, Grayscale Investments, is reported to have experienced an increase in assets reaching US$1 billion or 14.6 trillion rupiah in just 11 days.
Reporting from Cointelegraph, Grayscale Investments now has 5.1 billion United States dollars or 74.5 trillion rupiah in assets under management (AUM). This was conveyed directly by Grayscale Investments through its official Twitter account.
07/28/20 UPDATE: Net Assets Under Management, Holdings per Share, and Market Price per Share for our Investment Products.

Total AUM: $5.1 billion$BTC $BCH $ETH $ETC $ZEN $LTC $XLM $XRP $ZEC pic.twitter.com/x1gkDYuUZ3

— Grayscale (@GrayscaleInvest) July 28, 2020
The funds are mostly allocated by Grayscale Investments in the form of Bitcoin (BTC) and Ethereum (ETH). In addition, Grayscale Investments allocates a small portion of their funds in Bitcoin Cash (BCH), Ethereum Classic (ETC), Horizen (ZEN), Litecoin (LTC), Stellar Lumens (LXM), Ripple (XRP), and Zcash (ZEC).
Previously, the total assets managed by Grayscale Investments amounted to 4.3 billion US dollars or 62.8 trillion rupiah. That means, the increase experienced by Grayscale Investments almost reached 1 billion US dollars.
In fact, the amount of BCH owned by Grayscale Investments has doubled. Previously, Grayscale Investments only had BCH worth US$6 million (87.6 billion rupiah). However, Grayscale Investments currently owns USD 12.8 million (186.9 billion rupiah) BCH.
Additionally, Grayscale Investments added USD 782 million ($11.4 trillion) to BTC, USD 174 million ($2.5 trillion) to ETH, USD 12.7 million ($185.5 billion) to ETC, and 6.7 million United States dollars (97.9 billion rupiah) to LTC.
Only Grayscale Investments' Stellar Lumens assets experienced a decline. Assets with the LXM index decreased from US$600 thousand (8.8 billion rupiah) to US$500 thousand (7.3 billion rupiah).
Even though Grayscale Investments has very large assets and has increased to almost 1 billion United States dollars in just 11 days, apparently they have not bought cryptocurrency since June 19, 2020.
This was conveyed by the United States Securities and Exchange Commission. On June 19, Grayscale Investments bought 19,879 BTC or the equivalent of 221 million United States dollars (3.2 trillion rupiah). At that time, Grayscale was reported to have purchased faster than other miners.
However, a different report was submitted by Grayscale Investments. According to a third quarter 2019 report, Grayscale Investments stated that 80 percent of cash inflows were from BTC that was already in circulation, not from recently mined tokens. The purchase is called "in kind".
According to Messari, cryptocurrency analysis firm Grayscale Investments could have bought only 31 percent of newly mined BTC this June. According to Ryan Watkins who is one of the analysts at Messari, no new cryptocurrency has entered Grayscale Investments' Ethereum assets.
(*)