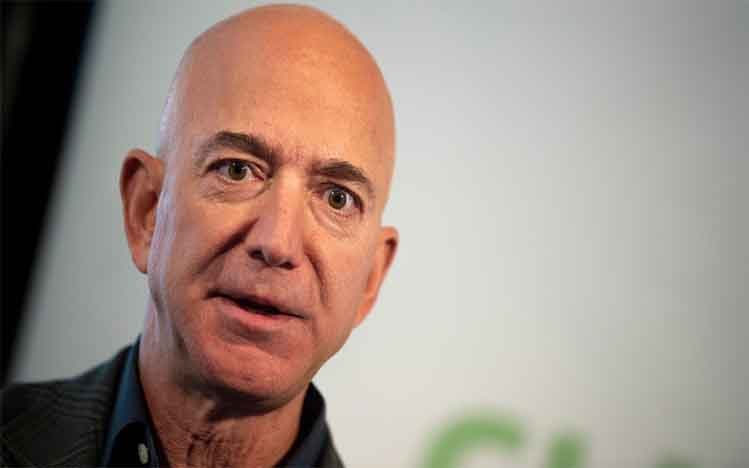 KANALCOIN NEWS – Amazon CEO and currently the richest person in the world, Jeff Bezos, is reportedly investing in a mobile payment company from Africa. The company in question is called Chipper Cash which was founded in 2018.
The founders of Chipper Cash are Ham Serunjogi from Uganda and Maijid Moujaled from Ghana. Chipper Cash Company itself is a company that serves mobile payments and remittances throughout Africa. In addition, Chipper Cash also provides stock trading for companies from the United States, such as Tesla, Apple and Amazon.
It is reported that Chipper Cash has just conducted a Series B round of funding. This round, this time Chipper Cash was led by venture capital firm Ribbit Capita. In addition, Bezos Expedition, Amazon CEO Jeff Bezos' personal VC fund, is also participating.
The funds collected from the Series B funding round process amounted to US$30 million or around Rp.424.61 billion.
The Chipper Cash company is a company that provides mobile interstate money transfers and stock trading in Africa, but is based in San Francisco, United States.
There are seven African countries that currently use payment services from Chipper Cash, namely Ghana, Uganda, Nigeria, Tanzania, Rwanda, South Africa, and Kenya. Later, customers can use Chipper Cash to send and receive money across Africa free of charge.
Chipper Cash plans to use the proceeds from its US$30 million Series B funding round to expand into more countries. Later, new countries will get the services provided by Chipper Cash.
CEO and founder of Chipper Cash, Ham Serunjogi, said that many customers have asked Chipper Cash to provide more services, including those related to cryptocurrencies.
"We receive requests from our users to offer other valuable services… such as buying cryptocurrency assets and investing in stocks," Serunjogi said as reported by Kanalcoin.com from News.Bitcoin.com.
Today, even Chipper Cash has prepared to dive into the world of cryptocurrencies by adding the option to buy and sell Bitcoins in beta. It is done on their official website and app.
Serunjogi said he was happy when he found out that the richest man in the world today, Jeff Bezos, also invested in his company. In addition, the man from Uganda believes that Bezos' decision can affect Africa as a whole.
"This is an extraordinary award when world-class investors, such as Bezos or Ribbit leave their comfort zone to a new area where they have never invested before," said Serunjogi..
"Incredibly, the lucky party to win the opportunity is a technology company that represents Africa, this will bring new investments from many companies to invest in startups in Africa," said Serunjogi, continuing.
(*)