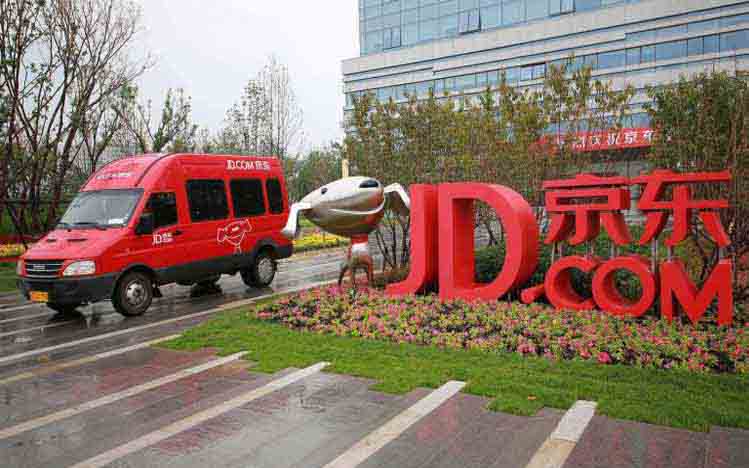 KANALCOIN NEWS –  The largest e-commerce in China, JD.com, which partners with meat exporters in Australia, namely InterAgri, is ready to launch a transaction system that relies on the development of Blockchain technology. The aim of the system is to provide greater transparency about the origin of beef sold in China.
InterAgri also plans to sell premium Pure Black Angus Beef originating from Australian farms to Chinese consumption through JD.com e-commerce. As for the next collaboration, in February, JD opened its first office in Melbourne to support Australian exporters who sell their meat to China.
According to JD.com once the Blockchain system is actually implemented it will be very possible that consumers can trace every piece of Pure Black Angus Beef from the Australian farm, where it came from.
By signing up for which-50's Irregular Insights newsletter, consumers can access a wide range of information, including details of animals being traded, such as where and how the animals originate and how the meat is processed.
Alibaba is also working on a Blockchain project to improve its system, especially in food products.
In March 2017, the company announced that it entered into an MoU with PwC, Blackmores and Australia Post to further explore Blockchain technology to minimize the sale of counterfeit food products online.
Ascertaining where incoming food products come from is a major concern for e-commerce businesses in China, where consumers can increasingly focus on the authenticity and safety of their products.
Just at the end of last year, JD, IBM, Walmart, and Tsinghua University National Engineering Laboratory for E-commerce launched the Blockchain Food Safery Alliance, which is designed to further improve product tracking.
Chen Zeng as CTO of JD.com said "we are increasingly implementing product tracking solutions by implementing Blockchain to give consumers confidence that they can buy products safely and reliably."
"Consumers in China don't just want quality imported products, they also want to know that they can trust how and where their food comes from, and Blockchain really helps us make that happen" continued Chen
According to Meat& Livetock Australia (MLA), fresh food is currently one of the fastest growing categories on the JD platform and in 2016, China managed to import $737.3 million of Australian beef.
Adrian McCorkell, Director of InterAgri, said "the demand for premium beef in China has increased rapidly over the past few years."
"By partnering with JD.com and leveraging its reputation for quality and ability to bring fresh food to hundreds of potential customers, we open up tremendous opportunities for Australian beef exporters to meet future consumer demands."
(*)