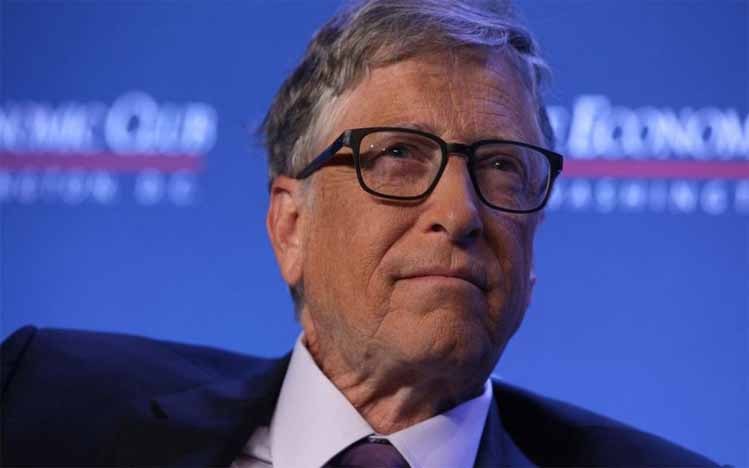 KANALCOIN NEWS –  Microsoft founder Bill Gates recently shared his views on bitcoin. Gates admits that he currently has a neutral view on bitcoin. However, Gates once said that cryptocurrency technology would be better if it didn't exist.
In an interview with CNBC quoted by Kanalcoin.com from News.Bitcoin.com, Microsoft founder, Bill Gates, expressed his opinion on bitcoin. The interview discussed the relationship between bitcoin mining and climate change.
When giving an answer, Gates admitted that he currently does not have an investment in the form of bitcoin. So, he chose to be neutral in viewing bitcoin which is currently popular.
Gates also said that he did not yet know what method could be used to predict the future value of bitcoin. According to Gates, the value of bitcoin only goes up and down based on people's enthusiasm.
"I don't have bitcoins. I'm not a bitcoin supporter. So, I take a neutral view on this," Gates said.
"Bitcoin can go up and down based solely on mania or whatever the view is, and I have no way of predicting how it will develop in the future."
The Microsoft founder also admitted that the bitcoin concept had been applied to the foundation he currently manages, the Gates Foundation. However, his foundation does not have the potential to do tax evasion and illegal activities like bitcoin.
"I think moving money to a more digital form and lowering transaction costs, that's something the Gates Foundation is doing in developing countries," Gates said.
"But there, we do it so you can reverse the transaction so we have total visibility of who did what. It's not about tax evasion or illegal activities," Gates said.
Gates has long been known as a person who does not support the existence of bitcoin. According to Gates, the growth of bitcoin is unreasonable. That's because bitcoin investments don't produce anything like stocks.
"As an asset class, you're earning nothing, so you can't possibly expect it to go up. It's the kind of investment that is purely called the theory of large-scale duping," Gates said at the time.
"I would shorten it if there was an easy way to do it," Gates said.
In fact, in another interview on Thursday (18/2/2021) local time, Gates said that cryptocurrency technology would be better if it wasn't in this world. That's because cryptocurrencies are used as a means of carrying out certain criminal activities.
"The way cryptocurrencies currently work allows for certain criminal activities. It would be good to get rid of that," Gates said.
Although Gates thinks so about bitcoin, Microsoft is said to have been granted a patent for a cryptocurrency system that uses body activity data. The system utilizes human activities, such as brain waves and body heat.
(*)