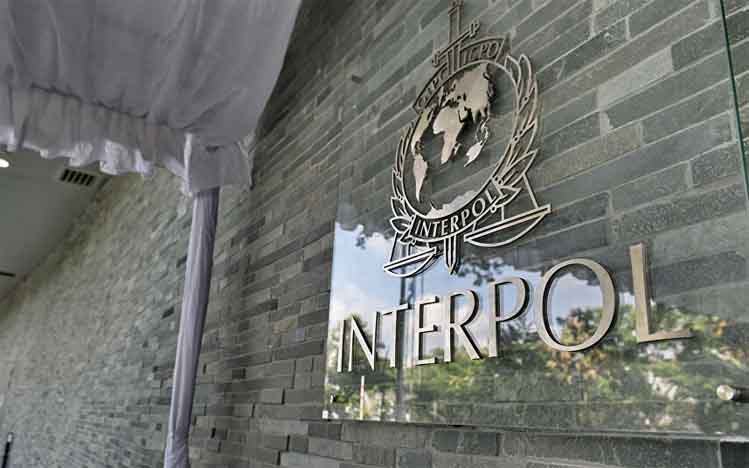 KANALCOIN NEWS – Seeing the record of success in suppressing Cryptojacking in collaboration with local law enforcement agencies, Interpol (International Criminal Police Organization) wants to repeat this by targeting Cryptocrime and DarkWeb as its targets which is assisted by a South Korean startup. So Interpol and South Korean startup S2W LAB have signed an agreement to start cracking down on DarkWeb crimes, whereby S2W LAB will provide existing recovered data from DarkWeb. Because a lot of illegal activity that occurs on the Dark Web which is funded using Cryptocurrency.
DarkWeb itself is a site that appears as a hotbed for activity for criminals and bad actors. So do not be surprised if it is very difficult to track information related to these sites. Because it is difficult to track information on DarkWeb sites, it shows that many dangerous criminals are never summoned and brought to justice. Activities that usually occur on the DarkWeb itself, some of which are rampant, are illegal trade, such as the exchange of credit card details, passports, and even revenge pornography from around the world.
Then why did Interpol ask to work with or be assisted by a South Korean startup company to deal with Crypto crime and DarkWeb? The answer is because S2W LAB has filled the database of DarkWeb itself. So S2W LAB is a South Korean data intelligence startup which has tracked a large amount of data from the DarkWeb and they have created their own database. The database itself uses a multi-domain analytic engine which is AI-based, so it is not surprising that the company can analyze data and find links between different timeframes and domains.
So it was from there that S2W LAB was able to attract the attention of Interpol, plus several official papers have been published on the subject matter of this case. There are even a number of international patents approved by the startup company, including the Web Conference (WWW) on the subject 'DARKWEB and Cryptocurrency analysis' and also the Symposium on Network and Distribution System Security (NDSS). And recently it has also acquired a Series A investment round worth 5 million dollars.
A CTO of the KAIST company who is also a member of Interpol's "Global Cryptographic Bank Crime Prevention Subcommittee", namely professor Shin Seung-won, said that cybercrime, especially on the DarkWeb, is indeed very difficult because of its characteristics and the wide use of Cryptocurrency. That's why South Korean startups will cooperate with international investigations, namely Interpol, using the technology owned by the company and targeting Crypto crime and DarkWeb as targets.
This is done in order to contribute to the technology owned by S2W LAB, which will be used for good purposes. So, is Interpol's investigation into Crypto crime and DarkWeb a good sign for the Crypto world?
(*)