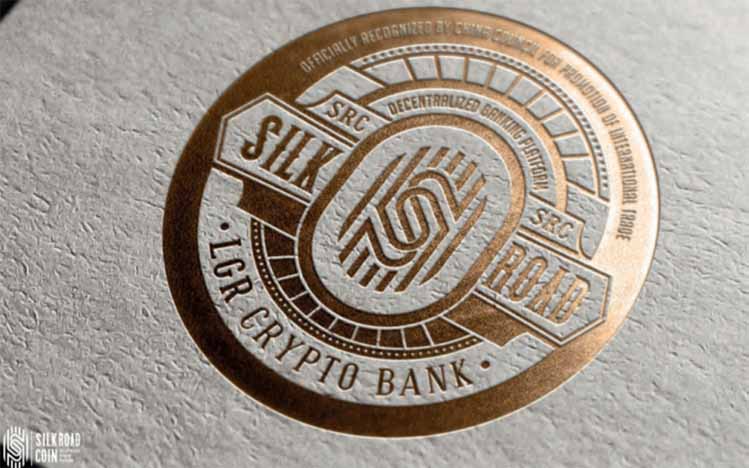 PRESS RELEASE, The time has passed when tossing a coin was already a plus. Today there are hundreds of coins and thousands of tokens in the cryptocurrency world, and therefore if a company is to be successful it must offer not just one coin or one token, but the entire value proposition for the entire ecosystem. This is the case of the proposal we brought today: Silk Road Coin by LGR Group.
What do we understand by Silk Road?
Before going deeper, we must be clear about what we are talking about when we talk about the Silk Road.
Silk Road, in the world of cryptocurrency, refers to the first and most mythical online marketplace with bitcoins. Selling literally everything, including drugs and guns. The adventure of eliminating middlemen ended with the founder (Ross Ulbrich) being sentenced to life in prison in the United States and with major controversy on a subject that was later debated in other devices: Is the provider of the tool the cause of what people do with it?
But no, when LGR brought us Silk Road, it did so from a more classic sense. The term "Silk Road" originates from the Renaissance, where Marco Polo's travel books describe the Silk Road as a major trade route that started in China, cultivated all of Asia and all of Europe, and reached the most important ports in Europe, such as Venice at that time.
This is the goal of LGR, which seeks to create a banking platform that will connect all the countries that this historic trade route crossed.
What is LGR Group?
LGR Group is an established company with headquarters in Belize and specializing in banking and trading services and gold (in all its business lines).
Today, its core business is gold trading, from producers (mainly in Africa) to distributors or transformer refineries. It also has a major commodity trading branch, thanks to its contacts in the Middle East oil sector.
In recent times they have also had cryptocurrency exchange activities for high volume (OTC) clients.
And in the near future the biggest bet will be the Silk Road Coin and Banking Platform.
What is Silk Road Coin?
Silk Road Coin is a cryptocurrency powered by future cross-border money movement and a crypto banking service platform between Silk Road countries that aspires to unite all countries traversed by Silk Road, forming a common market and with Access by all of them under same currency. It is interesting to remember that we are talking about 65 countries including China and many European countries, making up up to 1/3 of the world's total population. Accomplishing the challenge of unifying them economically is a dream, which can be very profitable. And it has the backing of the major Asian commercial organizations involved.
Its purpose is to help increase the wealth of countries and the standard of living of their citizens through trade.
On a technical level, we are talking about a currency built under the Waves blockchain, one of the fastest, safest and most decentralized blockchains in the world. This is done to allow smooth operation and not be affected by network saturation, as is often the case with the Ethereum network. Initially, we are dealing with "coins", whose prices are related to euros (even though they are cheaper in an ICO).
The value proposition for Silk Road Coin includes leading international trade professionals working for those who originally acquired the SRC token:
• Cross-border payments between member countries.
• Interconnection of banks and financial systems of member countries.
• Crypto-banking Services :
◦ Exchange from fiat to crypto and vice versa.
◦ Credit card.
◦ Cryptocurrency deposits and loans.
◦ Currency exchange for goods and smart contracts.
In this way, those who initially choose to become part of the SRC will see how LGR experts analyze dozens or hundreds of projects and give way to the most powerful ones, thereby having access to investments (and returns) that were hitherto reserved only for private sector OTC. .
Silk Road Coin ICO
It is best to "lead by example." SRC is created under the Waves blockchain, so there is no need to host a typical ICO, on a typical exchange. First, for the associated costs it has, but especially for the dangers that come from point-of-sale centralization. You are exposed to attack, robbery and hacking.
Therefore, this ICO phase was carried out in the form of a decentralized exchange on the Waves blockchain.
To do this, you just need to install DEX Waves, and from there we go to the "trades" tab, and look for the SRC token identifier : CjhHBGdQycCgmP4vRoWvEL1SLzSUw5d2gwVs4fR84DBU. With this we can perfectly identify tokens on the market and accept sales offers or make new offers, always in a decentralized exchange format as we have seen on other exchanges that exist outside of ETH where their tokens can be traded.
Another form of purchase involves exchanging currency, so it's best to go direct to ICO page on the LGR Group website.
Here are some technical details of the token and ICO:
• Total offers : 1.000.000.000 SRC Token.
• Soft Cap : 100.000.000 SRC token.
• Hard Cap : 500.000.000 SRC token.
• Price : at 1 EUR. ICO price 0.90 EUR
• End : ICO ends on April 30th, or when the soft cap is reached.
Conclusion
If you are looking for a complete ecosystem managed by professionals, Silk Road Coin by LGR Global is a great investment opportunity.
Official link
• Web : https://lgrglobal.com
• Twitter : https://twitter.com/silkroadcoins
• LinkedIn : https://www.linkedin.com/company/2349597/
• Telegram : https://t.me/silkroadcoin_group
(*)