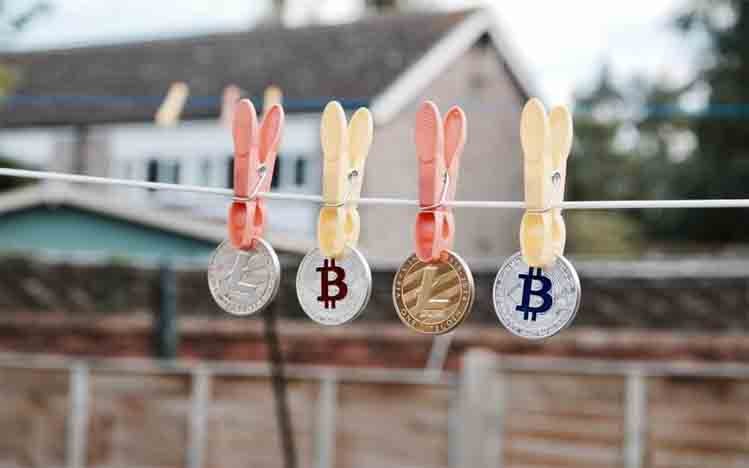 KANALCOIN NEWS – In the midst of a major economic downturn, countries in America (especially Latin America) are increasingly suffering from the problem of money laundering through Cryptocurrency. Cryptocurrencies such as Bitcoin (BTC) have become the main tool for organized crime groups and hackers currently in America. There is a report entitled "The Dark Side of Latin America" issued by the intelligence firm IntSights, saying that Latin American countries are ranked top and worst in the world than other countries for money laundering problems. The report was published by IntSights in partnership with major global blockchain security firm CipherTrace and startup Cybersecurity.
The occurrence of Crypto exchanges in the Americas region is associated with 'very lax' regulations. This is because local Crypto-related companies seem to lack Know Your Customer (KYC) and Anti-Money Laundering (AML) regulations. Thus making financial threats increase in countries in the Americas (especially Latin America). Because criminals in the area are turning to Cryptocurrencies to launder large sums of money. So as part of the increase in cryptocurrency money laundering in America, criminals are said to be taking advantage of lax KYC and AML regulations that exist on local Crypto services as well as global peer-to-peer (P2P) Crypto exchange services (such as LocalBitcoins).
The report issued by IntSights claims that most of the illicit Crypto funds in the world tend to end up in American region Crypto exchanges. That is why America disclosed the existence of the Cryptocurrency Intelligence Program (CIP) in its 2021 budget proposal. Where the proposal states that CIP seeks to identify unauthorized capital flows that occur in peer-to-peer (P2P) markets, online forums, and also markets dark. CIP itself was developed by ICE's Bulk Cash Smuggling Center (BCSC).
The program was issued because ICE (The United States Immigration and Customs Enforcement) saw that most of the business activities of unlicensed money services (MSB) operating with Cryptocurrency on the black market and P2P market were involved in laundering narcotic proceeds. So they have increased their training and cyber analytics capabilities to conduct cyber investigations targeting black markets where fentanyl and the chemical are often sold. In this case ICE partnered with the United States Drug Enforcement Administration to conduct investigations targeting black market vendors, leading to more than 35 arrests.
The existence of the ICE Cryptocurrency investigative program in the midst of increasing efforts to crack down on black market activities globally has had an impact on several other regions. This was shown by France and Austria which collaborated in Blockchain forensics. It was reported that the government-owned Austrian Institute of Technology announced that it has partnered with the French Blockchain security company "NIGMA Conseil" to collaborate on providing Blockchain forensic services to governments and businesses, including dark web scraping and wallet clustering.
(*)