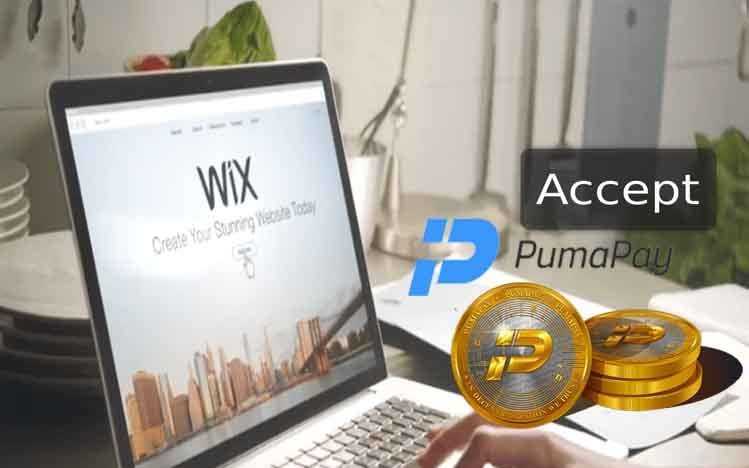 KANALCOIN NEWS –  A website creation service platform that allows users to create websites by drag and paste, wix.com, will add cryptocurrency payment options to its platform by selecting a Pumapay partner as a means of payment. This was announced by Pumapay on its official Twitter. Pumapay itself is a blockchain-based company service, which claims to provide merchant payment solutions via the internet easily and flexibly.
Pumay successfully completed their ICO on May 7, 2018,earning $177 million from the sale of 78 billion PMA tokens and is currently listed as the seventh largest ICO according to cryptocompare.
Running on the Ethereum platform using the ERC-223 standard, the PMA Token aims as a payment unit that can integrate with online shops and service providers that can allow users to make P2P payments directly via the internet and offline.
The payment platform based on Cryprus has succeeded in hooking up with WIX, who chose them as a cryptocurrency payment token in addition to bitcoin and Ethereum which have been widely used. The token will later function as a payment model for WIX users in completing transactions. Wix, which previously used Visa and Mastercard as a payment method, will add PMA tokens as an option for payment. Pumapay as a means of payment has also collaborated with several other service companies that will use their tokens as a cryptocurrency payment method such as imlive.com, backpack, Rent24, mojohost, scorelives and others.
Quoted from the wiki, Pumapay uses a pull-contract technology that frees users from inefficient payments through payment services or credit cards, by providing cryptocurrency payment transactions and offering mechanisms that are more flexible, functional and inexpensive.
From the venture page, the CEO of Pumapay said that the SDK and API from Pumapay which were easy to integrate would make customers comfortable in the transaction process.
"All components of the PumaPay solution are being developed with the convenience of our clients in mind. We strive to make the integration process as smooth and easy as possible. The PumaPay SDK and API are easy to integrate and highly flexible, allowing users to customize their billing solution according to their unique needs." Pumapay's CEO, Yoav Dror, was quoted as saying on Ventura.
Pumapay has also prepared potential volumes from Wix, although it is not yet known how many Wix users will use PMA as a payment option.
"We cannot provide any estimates regarding the volume from the Wix site. We believe that the integration will create significant volumes and are working hard to ensure the best efficiency of the PumaPay solution for all our early adopters and their clients." continued Dr.
The company, which has successfully partnered with 60 companies using its token, will release version 2 in the near future to address recurring payments on the Ethereum network they use.
"We will be releasing version 2 in the coming months, and it will include recurring payments on the Ethereum network" said the company's CEO.
(*)