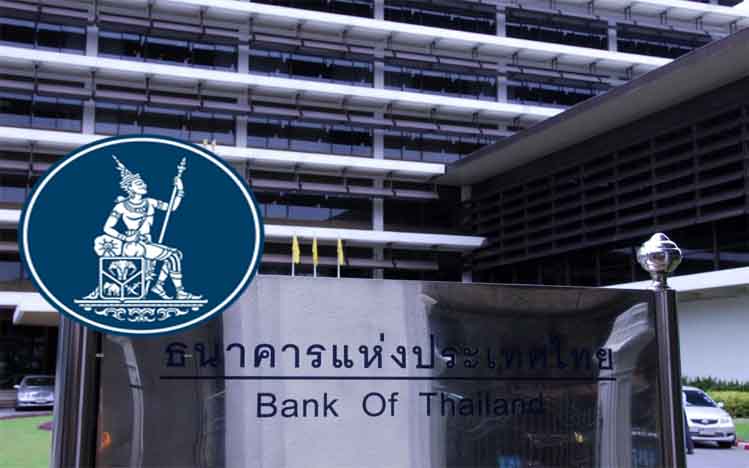 KANALCOIN NEWS –  On August 21 2018 in a press release the Central Bank of Thailand (BoT) has announced its plans to develop a Central Bank Digital Currency (CBDC). A digital currency issued directly by a central bank whose auction status will depend heavily on government regulations or laws.
The plan for issuance is CBDC wholesale or wholesale. When compared to the variant on retail CBDC, wholesale will limit its use to financial institutions and markets only. While retail can be used by the general public.
The platform used is R2's Corda, a Distributed Ledger Technology (DLT) platform designed to work in the financial sector and use a system that has been permitted in order to limit data access to only the participants who are needed.
In its press announcement, BoT also said that later they would work with 8 financial institutions in the CBDC project. Including working with Bangkok Bank Public, Krung Thai, Siam Commercial Bank, Standard Chartered Bank and HSBC. In what has been described by BoT regarding the milestones of its collaboration with several countries, the banks that will participate in jointly designing and developing the wholesale CBDC concept are expected to complete the first phase in the first quarter, namely 2019.
"Based on the findings and results from Phase 1, the project participants aim to further develop prototyping capabilities for a wider range of functions including third-party fund transfers and cross-border fund transfers", said a representative of The Bank of Thailand (BoT).
This project development effort is also referred to as the Inthanon Project. It is also reported to aim to increase the efficiency of Thailand's financial market infrastructure as well as contribute to the design of the future evolution that has been designed.
The Central Bank of Thailand (BoT) also in its press release also further disclosed that apart from the Inthanon project, BoT is also conducting Distributed Ledger Technology (DLT) which is a proof of concept for the sale of government savings bonds without any scripts to improve operational efficiency.
CBDC will continue to attract interest and share revenue in the banking sector around the world.
In addition, at the Deconomy conference held in South Korea last April, R3 Research director Anthony Lewis said that efforts in developing wholesale CBDCs would also be accelerated and could be completed in 2018. This is because more and more institutions are recognizing how big potential benefits that could be obtained through publishing their project.
Retail CBDCs have also meanwhile attracted some more cautious responses. In March 2018, the Bank for International Settlements (BIS) also stated that, "the general purpose (retail) of creating a CBDC can lead to higher volatility compared to commercial deposit funding" and can also potentially accelerate the bank's accelerating pace, this is an opinion submitted by the Bank of Englang in May 2018.
(*)