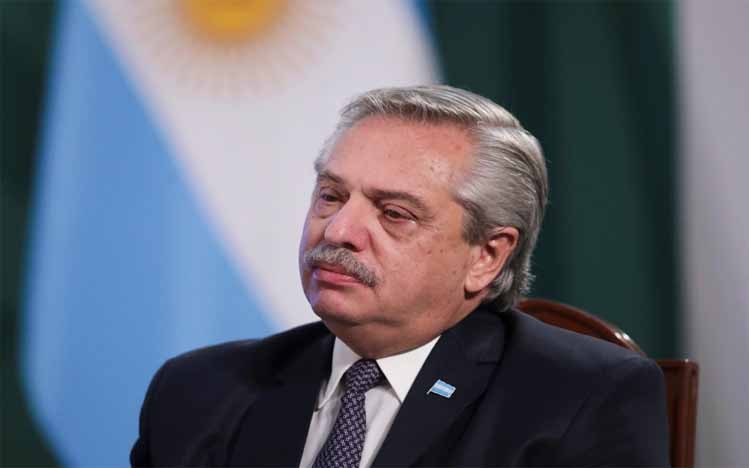 KANALCOIN NEWS – The President of Argentina, Alberto Fernandez, will adopt cryptocurrency as a legal tender. He stated this in a television interview.
Fernandez said he would adopt crypto as a legal tender. He revealed it when interviewed by Julio Leiva in the Black Box event.
While this digital asset is still a big debate not only in Argentina but around the world, there is no reason not to accept crypto.
In the interview Leiva also asked whether the possibility of adopting this cryptocurrency would imitate El Salvador and then adopt crypto as a legal lender and consider using a central bank digital currency. Fernandez also stated as follows:
"Anything is possible. Some have suggested that there would be advantages to this decision such as the absence of an inflationary effect. Although it does not rule out security problems due to scams that still need to be verified."
Fernandez revealed that digital assets have an advantage, namely being protected from inflation. Meanwhile, the currency currently does not have a hedge against inflation.
Reported by Kanalcoin.com from Reuters, according to the Central Bank of Argentina, inflation in the country has reached 50% this year. In fact, previously it reached 36.1%. In 2019, even Argentine inflation reached 53.8%, the highest in 28 years.
Nevertheless, Alberto Fernandez views positively regarding the adoption of bitcoin as a legal tender. This was proven when he was interviewed on Caja Negra which aired on Filo.news.
"I don't want to go too far just yet, but there's no reason to say no. Maybe this plan is the best way to go," said Fernando as quoted from Kanalcoin.com via Decrypt.co.
Even if crypto is able to prevent devaluation, it needs to be studied further. Fernando also realizes that there are many cases of fraud, money laundering. to the insecurity of transactions related to this crypto.
Argentine Central Bank Statement
Fernando's statement was responded to differently by the Central Bank of Argentina, as the financial services authority in the country.
Representative of the Central Bank of Argentina or BCRA, namely Miguel Pesce stated that new financial markets that enter the traditional market will cause new problems.
Although the president openly wants to explore digital assets, the BCAA condemns this action because it can disrupt the short-term investment cycle.
In its use, there needs to be regulations that are able to regulate the intersection of bitcoin with payment systems and exchange markets.
Still according to a decrypt.co report, Pesce even once stated bitcoin is not a real financial asset and does not generate long-lasting profitability.
So, the implementation of bitcoin still needs a long discussion in Argentina. Need regulation and caution in implementing it.
(*)