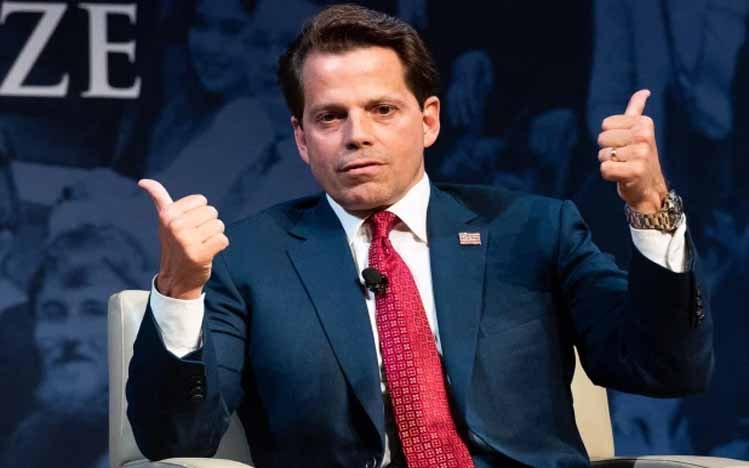 KANALCOIN NEWS –  Bitcoin is now claimed to be an investment that has the same level of security as bonds and gold. This was conveyed by the founder of SkyBridge Capital, Anthony Scaramucci. Bitcoin security is claimed because the infrastructure and regulations regarding bitcoin are now clearer.
Bitcoin is increasingly establishing itself amid the pandemic after becoming the digital asset with the most promising value in the investment market. In fact, the current bitcoin value can penetrate nearly Rp. 500 million per coin if converted into rupiah currency.
Apart from that, bitcoin is also increasingly being accepted by various countries with many regulations starting to regulate bitcoin issues in various countries. That makes many bitcoin owners feel safer than ever.
The same thing was conveyed by the founder of SkyBridge Capital, Anthony Scaramucci. Scaramucci said that bitcoin has strengthened significantly. This is because the government is considered to have overcome many risks associated with digital assets.
Scaramucci also briefly wrote an opinion piece on CNN with another SkyBridge Capital executive, Brett Messing. In his article, Scaramucci argues that bitcoin is now very suitable to be used as an asset for long-term investment.
In fact, Scaramucci believes that bitcoin can help investors to be able to invest without being affected by inflation. In his writings, the former White House Communications Director also stated that bitcoin currently has a smaller risk value than a few years ago.
At that time, bitcoin had a high risk value because regulations and infrastructure for buying and selling and mining crypto were not yet adequate. Allegedly, the growth of bitcoin in recent times made the government and related institutions finally step in.
This is done by the government and related institutions to regulate and overcome the many risks that arise in the digital currency trading process in their countries. Scaramucci's opinion was based on a decision by the Office of the Supervision of Currency to authorize banks to provide cryptocurrency services.
Scaramucci and Messing also claim that increased regulation, improved infrastructure, and access to financial institutions holding investors' funds have made bitcoin a level of security on par with bonds and gold.
"Increased regulation, improved infrastructure, and access to financial institutions, such as Fidelity, that hold investors' money have made bitcoin investments as safe as holding bonds and commodities such as gold, which are also used to balance portfolios," Scaramucci and Messing wrote, quoted by Kanalcoin.com from Cointelegraph.
Meanwhile, SkyBridge Capital itself is increasingly establishing itself in the world of bitcoin investment. Last month, SkyBridge Capital submitted an application to the United States Securities and Exchange Commission (SEC) to form the SkyBridge Bitcoin Fund LP.
SkyBridge Fund LP is a bitcoin hedge fund. The institute was finally launched a few weeks later. SkyBridge took Fidelity as custodian and Ernst & Young as auditor.
(*)