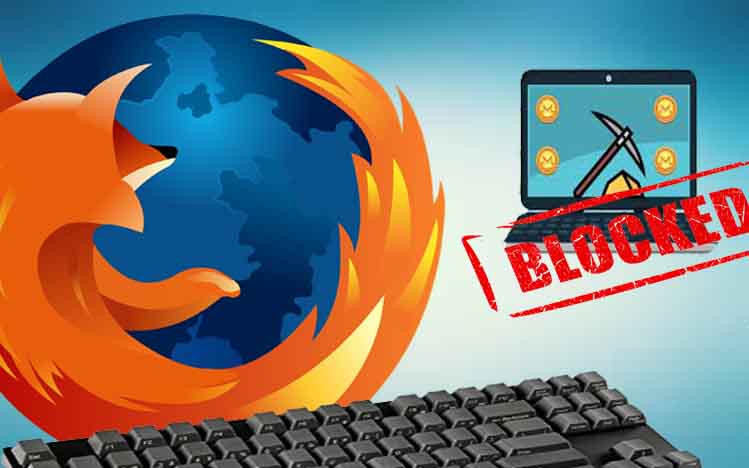 KANALCOIN NEWS –  One of the popular web browsers Firefox announced that they will soon block crypto mining malware automatically. This step was taken as an encouragement so that their performance would increase and be wider.
The Mozilla Foundation which is the non-profit organization behind this open-source browser said on Thursday, August 30, 2018, that it will block trackers and other harmful practices. Some of the features that will function as anti-trackers are already available in the version along with Nightly Firefox.
Their goal is so they can prevent script input from third parties from emptying the user experience. This was conveyed by the vice president of Mozilla products, Nick Nguyen.
Minimizing digital crime is carried out by Firefox so that there are no things that break the rules and use crypto for bad things, such as terrorism activities, selling illegal drugs and others. That's why the browser security system must be carried out in accordance with the efforts made by Firefox.
Scripts would generally be embedded in a website and could command users' computing power without their knowledge. Scripts that hijack computer resources that someone cannot use for crypto mining also fall into this category.
"The existence of fraudulent practices that cannot be seen has collected information from users that can be identified or reduced the experience of its users to become somewhat more common, "Nguyen added to what he conveyed.
"For example, some trackers use user fingerprinting techniques that allow them to identify users invisible to their properties. Which properties and uses can you not control. The Web is a hostile place. For this reason, future versions of Firefox will attempt to block these practices by default."
Meanwhile, this version of Nightly Firefox will also be used to test the functionality of the latest features. And if it is successful, users can see that it is activated by default released by Firefox 63. Mozilla itself will join the development of other browsers, including Opera and Google will try to protect them from bad miners, which can slow down their computing systems were in the worst shape.
Opera also made an announcement related to this issue back in January 2018. They will soon launch a smartphone version of the protected version of their browser and it should be active by default. The company has also offered crypto miner protection on its desktop version.
Apart from that, it turns out that Google has also subscribed to any cryptomining application from the Play Store. Even though it hasn't made an official statement regarding the banning of scripts that have been embedded on the website.
(*)