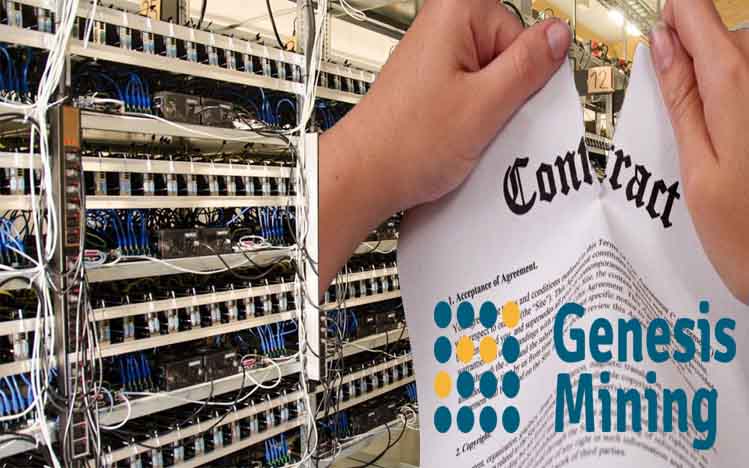 KANALCOIN NEWS –  The increasing difficulty of the mining process and the declining value of bitcoin in recent months has led one of the largest cloud mining cryptocurrency mining companies, genesis mining to stop open-ended contracts to customers who can no longer cover daily maintenance costs. They announced this on the company's blog page on August 16, 2018.
The customer will be given a grace period of the next 60 days prior to termination of the contract and will give the customer the option to upgrade to the new service in order to continue mining. The new service, called radiant, offers a solution with a 5-year contract at a cost of $ 285 with a hash rate of 1 TH/s. Existing customers can upgrade the service at a lower cost.
New customers will no longer get the open-ended contract offer that has been offered so far, they will get a 5-year radiant contract service. According to the company located in Iceland, the unstable market situation in recent months has forced them to issue new policies to keep users able to continue mining using their services.
"Unfortunately, Bitcoin experienced a downward trend around January. This trend combined with greatly increasing difficulty around April and May reduced mining yields even further. As a result, some user contracts are now mining for less than their required daily maintenance costs, and thus they enter a 60-day grace period, after which open contracts will be terminated." Team Genesis Mining said in the announcement.
Genesis mining has been operating since February 2014 and already has more than 2 million members participating using their services. According to him, the new gradient service that they offer will make it easier for customers by cutting the daily maintenance price from the previous $ 0.28 to $ 0.14.
Previously a similar company that ran the same service, hashflare, announced on their official Facebook account that they had stopped the bitcoin mining contract service and stopped mining operations starting July 20, 2018. This was caused by unstable market prices with the cost of maintaining their mining hardware. take it out.
"due to the general instability of the market, the actions we have taken cannot significantly affect the current situation." they said on their facebook account.
(*)