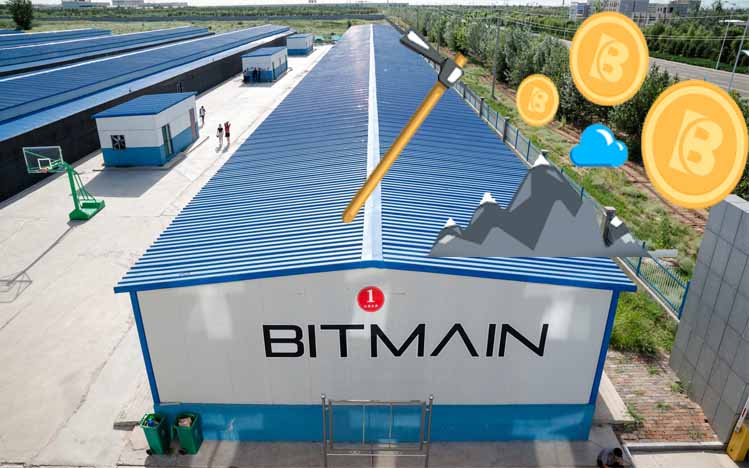 KANALCOIN NEWS –  Bitmain is a mining company in China founded in 2013. This company is the world's leading Bitcoin mining transaction place by utilizing Bitmain's ASIC chip technology. Recently a local news report in China, Union Bulletin, provided important information regarding Bitmain's plans for Expansion into the United States. The plan was delivered after Bitmain had previously succeeded in expanding to Switzerland and Canada.
Meanwhile, according to company numbers.com, Bitmain founder Jihan Wu plans to lease the land together with Ant Creek LLC, a company registered since last June 2017 whose location is in Walla Walla Harbor, Washington.
According to an article published on March 8, 2018, by the Union Bulletin, the town is currently in the process of considering a land use agreement with Ant Creek. If collaboration is possible, then Bitmain can rent land in 2019, with the option of buying up to 40 hectares of land.
In the next report it was stated that the land will be used for the development and operation of cryptocurrency mining facilities which is none other than Bitmain's business concept.
"The company has been working with Ant Creek LLC for almost 6 months, the collaboration is carried out for the development of Blockchain" said Port Executive Director, Patrick Reay.
If it does get approval then the rental price is set at $ 4,166 USD and that includes building tax with an additional $ 533.
"Our goal, of course, is to be able to generate profits and create wider job opportunities," Reay added in his conversation, which was reported by the Union Bulletin.
Some areas, such as Plattsburgh and New York, seem to be still worried about the plan to establish a cryptocurrency mining company, and they are even considering banning its establishment. Meanwhile, other regions such as Quebec and Canada have welcomed the news of Bitmain's expansion into the Americas.
Bitmain's plan to expand to the United States, which will be carried out as soon as possible, was triggered by a crackdown on cryptocurrency from the Chinese government which prohibited transactions using crypto and prohibited ICO (Initial Coin Offering) activities.
Meanwhile, in early 2018, Bitmain has established a subsidiary in Switzerland to expand the Chinese market. Then the company wants to be more global, so that regulations in one country will not affect the operations they will carry out.
(*)