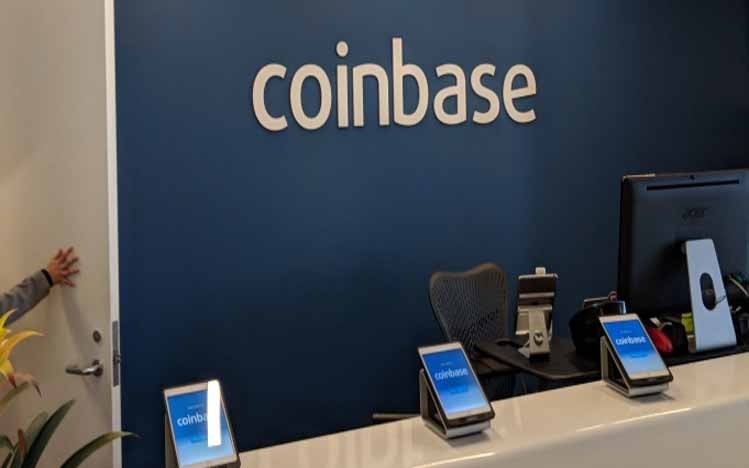 KANALCOIN NEWS – Apple as a giant company from the United States is now starting to accept transactions using cryptocurrencies. This is because Coinbase, a Nasdaq-listed Bitcoin wallet company, has made it possible to purchase cryptocurrencies with Apple Pay.
Interestingly, the payments offered are up to US$ 100,000 per transaction. In fact, the company will enable the purchase of crypto assets through Google Pay. Since the two have agreed to collaborate, later crypto assets can be purchased on Coinbase. For the payment itself, the public can pay using crypto assets.
On Thursday (5/8), Coinbase announced that the public can buy bitcoin and other crypto assets on their platform. The transactions are made through Apple Pay.
In June, Coinbase itself succeeded in making a card that is compatible with Apple Pay. Therefore, the company will support purchasing cryptocurrencies using any type of debit card that can be linked to Apple Pay.
Reporting from newsbitcoin, Senior Director of Coinbase's Payments & Financial Hub Prakash Hariramani stated, "We have introduced a new and practical way to buy crypto assets. Only by linking a debit card to a Google Pay account, buyers can make transactions with a maximum of US$ 100,000 per transaction. This offer is only available within the specified time limit.
"If the buyer already has a debit card such as Visa or Mastercard that has been linked to Apple Wallet, then Apple Pay will automatically appear as a payment method. When you buy cryptocurrency through Coinbase on an iOS device, of course it will be supported by Apple Pay or the Safari web browser," he said. (7/8/2021).
Meanwhile, Coinbase has also posted announcements via advertising billboards. In its advertisement, the company says that US customers can buy crypto with a linked bank account through the Automated Clearing House (ACH), bank transfer, debit card or electronic money in their Coinbase wallet.
On the other hand, in June the company also announced that selected users can use a Coinbase card that is linked to both Apple Pay and Google Pay. However, on Thursday (6/8), the company said users do not need to have a Coinbase card to use Apple Pay.
Still citing newsbitcoin reports, the company wants to expand its market internationally. The company also confirmed that it would accept purchases of crypto assets via debit cards, credit cards and Mastercard in more than 20 countries.
"This card is connected to more than 20 countries. Furthermore, this fall, people will be able to buy cryptocurrencies with Google Pay. Through Google Pay, payments will be simple, safe and convenient for users to use. Every month, this has been recognized by 150 million people in 40 different countries," he said.
(*)