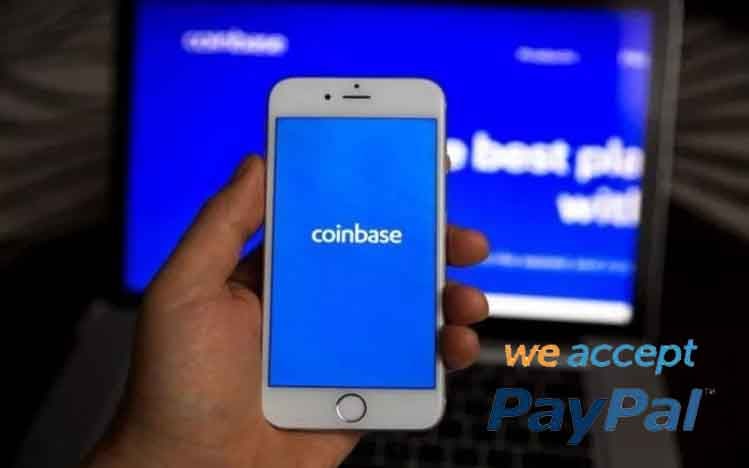 KANALCOIN NEWS – Bitcoin wallet company Coinbase, now allows users in the United States to purchase cryptocurrency through the app with PayPal payments. Coinbase has officially added PayPal as a funding source for cryptocurrency users.
Reported by Kanalcoin.com from News.Bitcoin.com, in a day millions of customers can buy crypto currency up to $ 25 thousand or equivalent to Rp. 375 million. Purchases can be made through their PayPal account.
On Thursday (4/29/2021), Coinbase announced that it had added PayPal as a funding source for buying cryptocurrencies on the exchange market.
The company listed on the Nasdaq stock exchange said it had offered a simple way for US customers. So that later people who want to buy crypto currency can use a debit card and bank account that is linked to PayPal.
"If you already have a PayPal account, you can start making transactions on Coinbase. No need to add a bank account or card number, you can already use our services on PayPal," said a Coinbase management representative.
However, the company noted that e-checks and credit cards associated with PayPal cannot be used to purchase cryptocurrencies with the Coinbase network. In order to purchase cryptocurrency on Coinbase, the company says users must select PayPal as the payment method. Then, the user will be taken to the PayPal login page.
"Through a PayPal account, you can make purchases of up to $25,000 a day," continued Coinbase's official statement.
In addition to allowing PayPal as a funding source, customers in the United States can also purchase cryptocurrencies with bank accounts linked via ACH or transfer via debit card and funds in users' Coinbase wallets.
Still according to a News.Bitcoin.com report, in the coming months, Coinbase will expand its network in various countries. The hope is that only by using funds from PayPal, users can be more practical to buy cryptocurrencies. For now, however, cash withdrawals to PayPal accounts are only available in the United States, Canada, the European Union and the United Kingdom.
Not only that, Paypal itself also offers buying, selling and owning certain cryptocurrencies. In addition, the company launched a checkout service with crypto that allows users to spend their coins to millions of merchants.
However, unlike Coinbase, PayPal's leadership stated that users cannot transfer crypto assets from a cryptocurrency hub to another crypto wallet.
"You can't do it," said PayPal chairman.
Coinbase's move to collaborate with companies that provide money transfer services is apparently not the first time this has been done. Recently, the company has also launched a crypto service in the mobile payment service app Venmo.
(*)