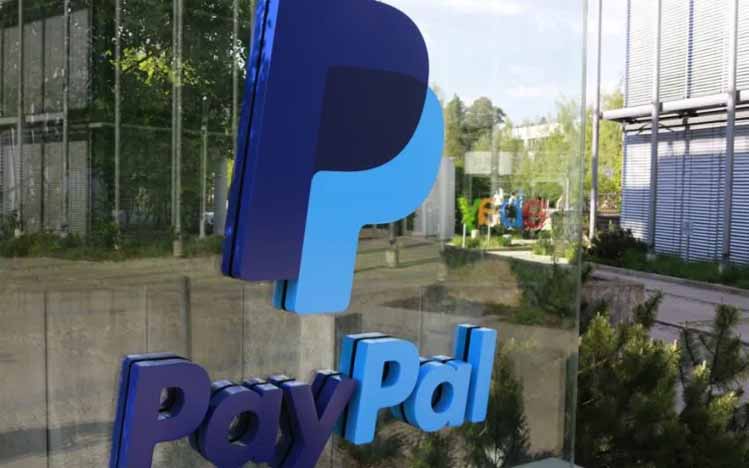 KANALCOIN NEWS – Paypal as a company that provides money transfer services claims that during the first quarter of 2021, cryptocurrency services showed positive results. In April, Paypal CEO Dan Schulman said the demand for cryptocurrencies on the Paypal platform had doubled. The amount exceeded the company's initial expectations.
For this reason, recently Paypal has restricted the purchase of cryptocurrencies. In each week, investors can only buy a maximum of US $ 100,000. Paypal has also removed the annual limit.
The reason the company is limiting crypto purchases is because transactions have increased fivefold. In fact, the company has limited the weekly limit of US $ 20,000. While a substantial increase from the annual purchase limit of around US$ 50,000.
In fact, if you refer to a report released recently, the number of global cryptocurrency users reached 221 million in June 2021. This figure increased from the original 100 million to 200 million. The increase occurred within four months.
Early last year, Paypal itself has launched a line of crypto and blockchain businesses. The company also agreed to dive in and pursue the crypto world since October 2020. Initially, Paypal targeted the people of the United States to buy Bitcoin, Ethereum, Bitcoin Cash and Litecoin.
Furthermore, in March 2021 PayPal allowed residents of the United States to pay for transactions using digital assets. Most recently, in May 2021 the company will allow its customers to withdraw cryptocurrencies as investment assets in third parties.
Because of this achievement, Paypal announced it would open a job vacancy. Most recently, the company opened 102 positions to handle cryptocurrencies.
As Kanalcoin quoted from newsbitcoin, the company will recruit people to fill 102 positions that are reliable in handling cryptocurrencies and blockchain. The company will place workers in five areas. Some of these include Ireland, Tel Aviv (Israel), Singapore, Hong Kong and Guatemala City. The position will later be to improve PayPal's payment service, namely Xoom.
While in the United States, PayPal also opened massive vacancies. As for the details, 22 were stationed in California, 16 were stationed in New York, 13 were stationed in Texas, nine people were stationed in Arizona and eight others were stationed in Illinois..
The positions required are quite diverse. For example, engineering in the field of cryptocurrencies, program managers, strategy managers, AML blockchain analytics managers, investigators, operations managers, crypto investigation specialists, crypto tax reporting managers, to directors of crypto law.
This was stated by the CEO of Paypal Dan Schulman. He said that until now the company is determined to expand its cryptocurrency services. Hence, the company launched the super app as an open banking integration. The company also plans to expand its business in the UK, as well as improve the transfer feature.
"We are very pleased with the momentum we are seeing, particularly in cryptocurrencies. We will also add corporate functionality to crypto," said Schulman, as reported by newsbitcoin, Thursday (5/8/2021).
(*)