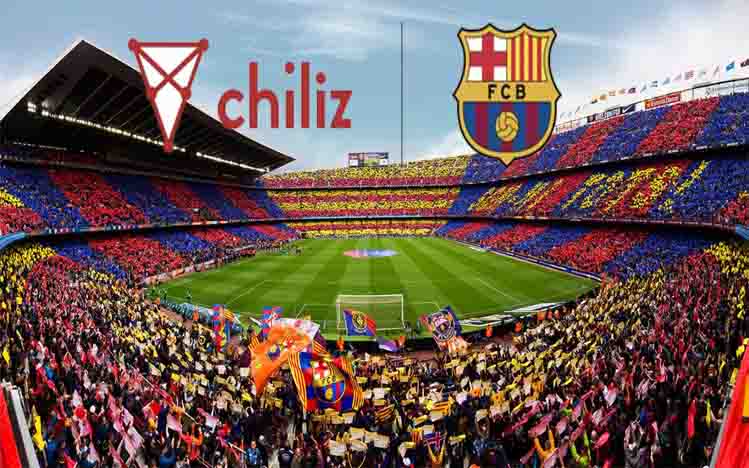 KANALCOIN NEWS –  FC Barcelona has entered into an alliance with the Chiliz blockchain to increase interaction with its supporters. The alliance is part of Barcelona's new digital and commercial strategy. This allows Barcelona fans around the world to interact innovatively through Barca Fan Tokens. This digital asset entitles its owner to participate in polls about the daily activities of Barcelona.
In addition, token owners can get unique gifts from the club. They can also participate in different surveys and polls about the daily activities of Barcelona as well. FC Barcelona supporters around the world can purchase Barca Fan Tokens through an innovative process known as FTOTM (Fan Token Offering).
They can also collect Chiliz $CHZ digital currency and Barca Fan Tokens regularly and for free. The digital currency is listed on many of the world's largest cryptocurrency exchanges. The alliance between Barcelona and Chiliz is the first blockchain partnership a football club has entered into. The inauguration was carried out at the Camp Nou Stadium which was attended by the Barcelona Commercial Area with Alexandre Dreyfus as CEO of Chiliz.
As well as giving his supporters the right to choose different Barcelona topics, the platform will also engage him with the club. Supporters will receive prize points that can be exchanged for exclusive merchandise. Surely this is a unique once in a lifetime experience with Barcelona. Cooperation between them is part of Barcelona's globalization strategy.
Barcelona is committed not only to leading in the football game, but also in the field of partnerships and marketing. This alliance also enhances Barcelona's commitment to seek new digital networks and formats to connect global audience engagement. Barca Fan Tokens themselves will be available in Q2 2020.
A total of 40 million Barca Fan Tokens will be provided at a price of 2 euros at the start of the sale.
This agreement is also part of FC Barcelona's goal of associating it with leading brands that can help consolidate commercial and digital strategies. Development of new streams for the power dumber generation that helped Barclona become a benchmark both on and off the pitch. Dreyfus is delighted to welcome Barcelona to Socios.com, further boosting the club's worldwide support base.
"With more than 300 million supporters worldwide, Barca supporters span countries as well as cultures. This club is without a doubt the most famous and supported football club in the world. We can't wait to see their supporters begin to influence the club's decisions. Adding Barcelona supporters to the Socios.com community brings us one step closer to our goal of adopting blockchain in general," he said.
(*)