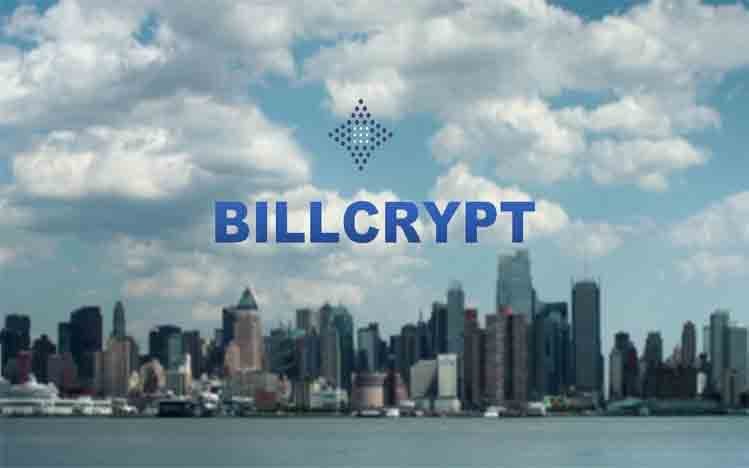 PRESS RELEASE, The news has reached us that BillCrypt is reaching the final stages of its ICO, with which it intends to raise funds for the ambitious project that we will be talking about today.
We will try to carefully explain what they offer us, step by step, because to some extent it can be complicated.
What Problems Are There?
For Billcrypt there is a big problem of disconnection between the several sectors that have to work together in the blockchain sector. Partly because we have companies that have detected a need for blockchain-based services, or only at some point need to implement trust-based solutions. And partly because we have blockchain service providers, which is because the sector is getting bigger and has more capacity to deliver different proposals. What's more, if we introduce investors to this equation, we realize that they waste a lot of time and money investigating all possible investment alternatives due to the current situation.
Billcrypt value proposition
It's primarily a platform. A complete ecosystem that seeks to bring together the three that were involved in the previous section.
Billcrypto is a platform that interconnects different blockchains making them mutually beneficial to each other. This interconnection works with certain common characteristics.
Enterprises and start-ups will have a basic package that will allow them to create operational blockchains to handle on their own. From this point on, they can develop their own product or recruit a team of experts with the specific characteristics they need.
Investors in turn will be able to have access to financing of these projects with certain transparency criteria and access to information to make their decisions.
And it is here, from our point of view, that the real innovation of this project is. Interconnection of all agents involved is done through 2 new concepts especially: BR (blockchain representative), ViP (Virtual Image Section).
BR: Blockchain Representative
Representatives are key figures in this ecosystem. In fact, representatives have access to project information, and can prepare their reports or have certain conclusions about the project.
His job is to prepare reports and suggestions for both companies owning blockchain development. In addition, most importantly, regarding potential investors. These investors will advise on possible investments, and they will do well, because the possible remuneration depends on it. So, they want to do well because they are risking their reputation. And that's the key, reputation.
ViP: Virtual Image Section
This is where the key to reputation comes from. Each BR will be encoded with a token. We would say that your reputation is quantified and that way you can increase or decrease the value according to your success and reliable as it is.
In this way, investors can turn to them when choosing the right project in which they invest. They can compare the VIP values of various BRs, and hire the one they deem appropriate, and then evaluate their ability to continue to model the ViP of a particular BR.
Every BR is highly motivated to do a good job and be appreciated and can also charge more for their work, of course.
Therefore, we have built the basic mechanism that will make the system work; no one wins by not fulfilling their obligations.
Their tokens and ICO
The Billcrypt system interconnects blockchains based on Solidity, the Ethereum network's smart contract programming language. BILC native tokens with the following characteristics will be used for this operation:
Name: Billcrypt
Symbol: BILC
Technology: token ERC-20
Total: 152.000.000
Partition: hingga 8 desimal.
We have two ways to acquire BILC tokens.
They can be obtained during the ITO phase of the project, where you can send ETH to the platform's smart contracts, and immediately receive tokens at the address from which the payment was made.
On the other hand, tokens can be earned by collaborating with projects and by popular "gifts". For that we have to register on the page and access available jobs and assignments.
Summary
If you are looking for a place to invest or a career as an analyst, this might be your place.
Official links
(*)