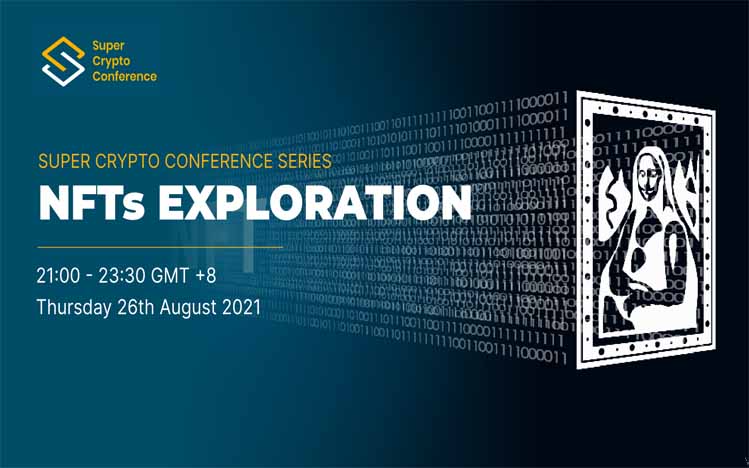 ---
The Super Crypto Conference (SCC) is a full day virtual conference for the latest insights and needed conversations about blockchain and cryptocurrencies in Asia, particularly Southeast Asia, and kickstarting the next blockchain boom in the region.
Following the success of the Super Crypto Conference (SCC), SCC SERIES is a series of virtual events focused on the hottest topics in the blockchain industry.
With more than US$2 billion worth of NFT transacted in the first quarter of 2021 alone and the largest number of transactions for a living artist of US$69.3 million for Beeple's First 500 Days, NFT is too big to ignore.
In this episode of the SCC Series, find out how industry professionals are seeing where the NFT sector is headed and learn about the opportunities from investing and engaging with NFT as an important subsector of the cryptocurrency ecosystem.
---
Patrick Tan, CEO & General Counsel, Novum Alpha
Lynn Hoang, Country Director, Binance Vietnam
Miko Matsumura, General Partner, Gumi Cryptos Capital
Artur Pszczółkowski, CMO, NFT Expert, GamerHash
Irina Karagyaur, Head of Metaverse Growth, Unique Network
Twobadour, Steward, Metapurse
…….
---
Definition of NFT and its interaction with Metaverse
Some of the legal challenges NFT can solve
NFT interaction with DeFi & its value creation for both ecosystems
Date : 26 August 2021
Time : 21:00 – 23:30 (GMT+8)
Buy tickets for free : https://scc.supercryptonews.com
---