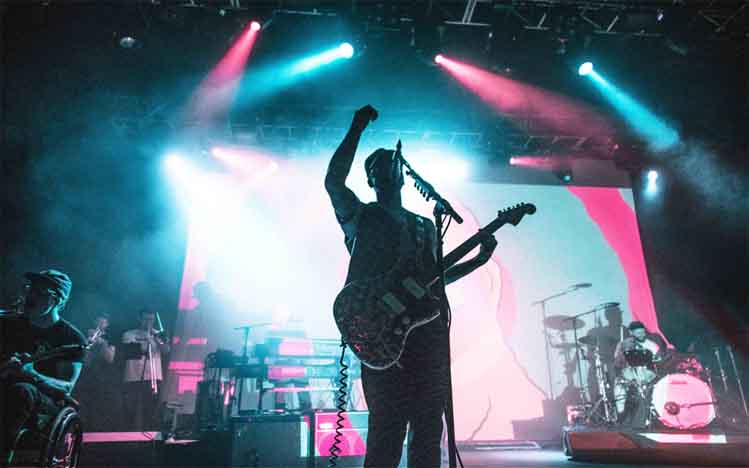 KANALCOIN NEWS –  2018 Grammy Award winner, Portugal. The Man, has officially launched the token on the Ethereum blockchain. The token will later be addressed to their fans around the world under the name PTM Coin.
Pop-rock band from America, Portugal. The Man, reportedly has officially launched their own cryptocurrency. Crypto currency launched by Portugal. The Man is named PTM Coin. The token will later be addressed to fans around the world.
The reason is, PTM Coin is issued by Portugal. The Man on the Rally Network based on Ethereum tokens. By accessing PTM Coin, Portugal fans. The Man will get exclusive access to Portugal's events and facilities. The Man.
Some of the events and facilities that Portugal fans will get. The Man, including streaming songs, songs that have never been released before, and many other facilities and events held by Portugal. The Man.
Portugal. The Man is the first Grammy Award winner to use cryptocurrency to distribute their material. To start the debut of the PTM Coin token, Portugal. The Man will release the unreleased show archive to token holders on Friday (15/1/2021) local time.
The issuance of fan tokens from world celebrities has indeed become a very booming trend in 2020. There are already several artists, content creators, and even soccer players who are building virtual communities through cryptocurrency on the blockchain.
Portuguese lead vocals. The Man, John Gourlay, said that their decision to issue PTM Coin tokens was in order to make fans feel closer and belong to the band they idolized.
"PTM always has a direct relationship with our audience. We have never felt comfortable charging for Meet & Greets or for autographs and stuff like that. We were looking for a long and hard solution that would allow us to embrace our community, but also give them the opportunity to feel real ownership of what we do," said Gourlay as reported by Kanalcoin.com from Cointelegraph.
Portugal. The Man himself won the highest music award in the world, the Grammy Award, in 2018. Portugal. The Man won the award in the best pop duo/group category for their single, Feel It Still.
Their work titled Feel It Still sold up to 5 million copies in the United States and millions more worldwide. Gourley is not alone in managing Portugal. The Man. There were five other people who also came from Alaska, United States, namely Zach Carothers, Kyle O'Quin, Zoe Manville, Jason Sechrist, and Eric Howk.
(*)