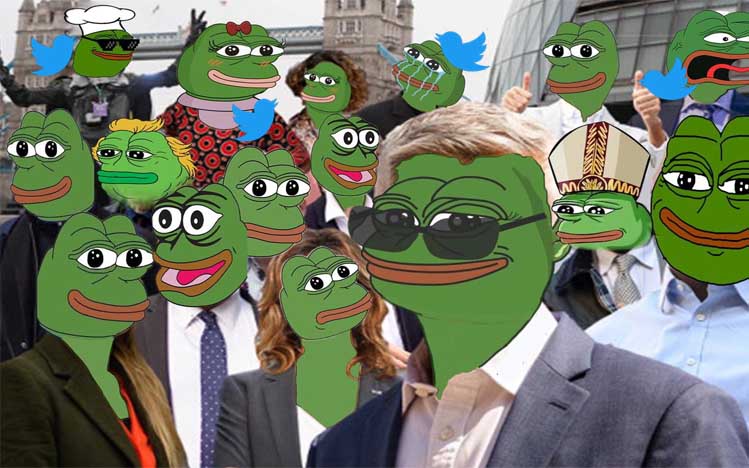 KANALCOIN NEWS – There is a rumor that the relationship between Elon Musk and Pepe Coin is heating up. Not heated up because of losses or a decrease in the value of Pepe Coin's capitalization. But otherwise. Elon Musk actually wants to make Pepe Coin a crypto wallet on Twitter.
As information, Pepe Coin is a type of Meme Coin with a fairly high capitalization. Coins that use the mascot "Pepe The Frog" are increasingly popular after experiencing thousands of percent increase in just a few days.
Since its launch in mid-April 2023, the existence of Pepe Coin has caught the attention of crypto investors. Making its capitalization shot up to thousands of percent in a fairly short time.
The price of Pepe Coin, which shot up many times, made many crypto investors crazy about this coin. Making Pepe Coin the third largest Meme Coin after Shiba Inu and Dogecoin. Of course, this is not an arbitrary achievement. Given that Meme Coin has no fixed intrinsic value.
Even major crypto exchanges have Pepe Coin as one of their listings. Like Bybit, OKX, Kucoin, Binance, crypto.com, and so on.
Elon Musk and Pepe Coin's relationship
Reporting from the CoinGape report, there is much speculation that Elon Musk wants to make Pepe Coin a crypto wallet on Twitter. The relationship between Elon Musk and Pepe Coin is allegedly getting stronger. Along with the widespread news that this Tesla CEO will make Pepe Coin as currency on Twitter.
This speculation is obtained from crypto enthusiasts. They talk about the possibility of Elon Musk making Pepe Coin the currency on Twitter. Because since the beginning, Musk has been close to Meme Coin. Like Floki Inu, Shiba Inu, and Dogecoin.
Since Linda Yaccarino was set to become the new CEO of Twitter, Elon Musk has acquired Twitter and has a stake in one of the big social media. So the possibility of launching a Twitter crypto wallet could be in Musk's hands.
This speculation intensified when the CEO of Binance, Changpeng Zhao, unfollowed Musk's Twitter account. The opportunity for the presence of Dogecoin to Pepe Coin on Twitter will be even greater.
Pepe Coin Price Begins to Recover
Meanwhile, Crypto Potato reports that Pepe Coin's price has started to recover over the weekend. After gaining a foothold from the nearest support level, at US$0.0000011. Although it is still difficult to break the resistance level at US $ 0.0000020.
From the 12-hour chart, the price looks lower high. This is a sign that Pepe Coin is experiencing bearish. Observations are still being carried out. Will the price rise again or not because the selling action is still low.
It is predicted that Pepe has the ability to penetrate one of the levels. Between the closest support and resistance. Whether it is true or not, we can see together.
(*)