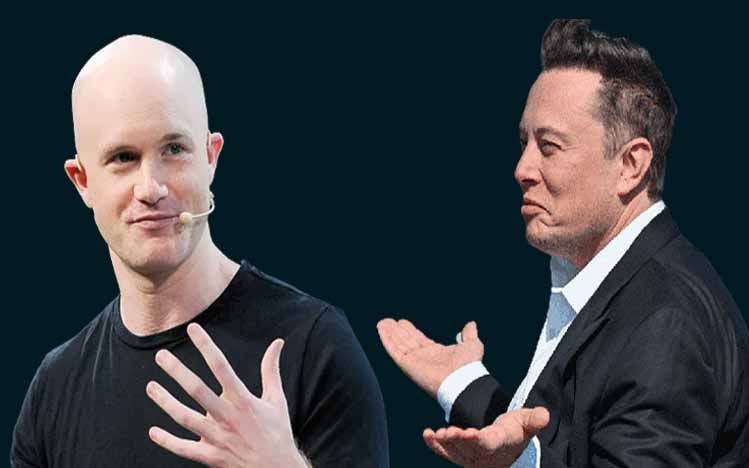 KANALCOIN NEWS – Tesla CEO Elon Musk responds to discussions taking place within the United States Government. According to Elon Musk, the hot discussion is about the issues of the crypto space that are currently being discussed.
This is in line with the passage of amendments to the law on crypto taxes on infrastructure bills worth up to $1 trillion. The endorsement by the White House, Washington has come under fire from various parties, such as the crypto industry and several members of parliament.
According to a News.Bitcoin.com report reported by Kanalcoin.com, Musk responded to one of the tweets made by Coinbase CEO Brian Armstrong on his personal Twitter account. In his tweet, Armstrong expressed his disapproval of the changes to crypto tax regulations made by the US Government.
"In making rules regarding crypto, it is better if the decision is based on the selection of the basic crypto technology to determine which ones are good to use and which are not," said Armstrong.
In line with Armstrong's tweet, Elon Musk responded by commenting that he agreed with the Coinbase CEO. Musk also emphasized that decision-making regarding crypto technology is not an arena to determine who wins and who loses.
"I agree with you, in the use of cryptocurrency technology, decision making is not about determining who is the winner or loser," said Musk.
Furthermore, the Tesla CEO also made another comment that hastily made regulations regarding cryptocurrencies become a compulsion.
"Hastily drafting crypto tax regulations is a compulsion," Musk said.
Still according to a News.Bitcoin.com report, on Saturday (7/8/2021) local time, Senator Warner made revisions to the amendments to the crypto tax law that had been made previously. Warner's action was based on reaping criticism from the crypto industry and other members of parliament.
In the revision, Warner, which was the originator of the amendment to the crypto tax law, did not limit the validator's exemption for proof-of-work. However, Warner maintains the requirement that validators must still report their transactions to the Internal Revenue Service (IRS) or the United States tax agency.
The revision apparently provoked Armstrong again to give a warning to the US government. In a statement, Armstrong said that blockchain technology could "go away" from the United States and will be more developed in other countries, such as China.
"We will see the future developments of blockchain technology move to overseas, such as China, which is currently embracing it," said Armstrong.
Armstrong also emphasized that counter regulations against cryptocurrencies would make the United States lagging behind in financial development. What's more, cryptocurrencies are currently one of the fastest growing assets and industries.
"If the US fails to embrace the innovation taking place in crypto, it risks becoming financially underdeveloped, losing out on one of the fastest growing sectors of the economy. Imagine if we missed the internet, and the biggest internet companies were built overseas," said Armstrong.
(*)