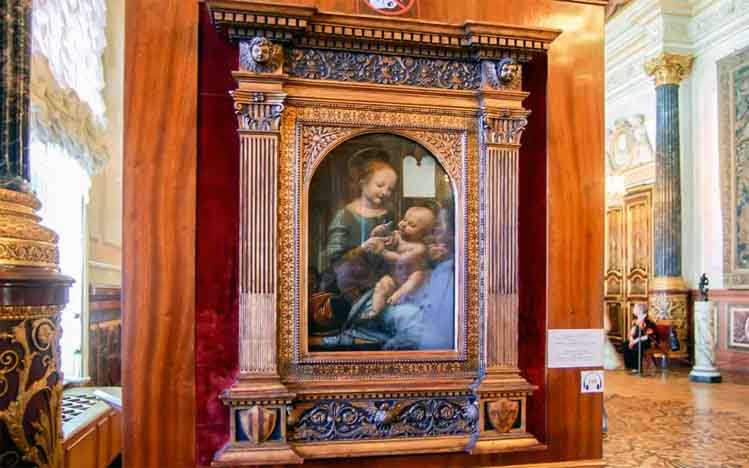 KANALCOIN NEWS – The process of digitization seems to be increasingly widespread in various fields of human life, not least in the field of art. The latest news says that there are plans to issue a collection of NFT tokens for various types of famous paintings.
Reported by Kanalcoin.com from Cointelegraph, one of the largest cryptocurrency companies in the world, Binance, will collaborate with one of the world's largest museums in Russia, namely the Hermitage Museum to digitize several famous paintings.
This was conveyed directly by Binance on Tuesday (27/7/2021) local time. Binance revealed that they will issue NFT tokens, which are known as non-exchangeable tokens for other people's tokens.
Some of the world-famous artworks for which Binance will NFT are Leonardo Da Vinci's Madonna Litta, Vincent van Gogh's Lilac Bush, Claude Monet's Corner of the Garden at Montgeron, and Giorgione's Judith.
The plan is for Binance to issue two NFT copies of each of the paintings. The first token will be auctioned through Binance's NFT marketplace. While the second token will be kept by the Hermitage Museum. All issued NFT tokens will be signed directly by the Director of the Hermitage Museum, Mikhail Piotrovsky.
The Hermitage Museum had delivered an official statement on their official website. The museum said that this new breakthrough was used to enable all parties to reach the Hermitage Museum, both in terms of ownership and visits.
In addition, the collaboration between the Hermitage Museum and Binance also wants to promote the democratic nature that is emphasized by the museum. In addition, this step will be the beginning of digitizing a collection of famous historical works of art around the world.
Meanwhile, Piotrovsky said that his party will continue to use existing technology, including NFT, to promote works of art around the world.
"New technologies, in particular blockchain, have opened a new chapter in the development of the art market, led by this ownership and guarantee of ownership," said Piotrovsky.
Head of Binance NFT, Helen Hai, said that this step could be a new gateway to global digitalization in all fields. That's because Binance is able to work with one of the largest museums in the world.
Hai also said that Binance would be very happy to be working with the Hermitage Museum to make a breakthrough regarding digital art collection.
"The recognition of blockchain and NFT technology by one of the world's largest museums is another step towards global digitization," said Helen Hai.
"We really appreciate the opportunity to work with The State Hermitage, together we are making history," Hai continued.
All proceeds from the NFT auction will be donated to the Hermitage Museum in Saint Petersburg. The auction funds will be used to develop the museum so that it will be more advanced in the future.
(*)