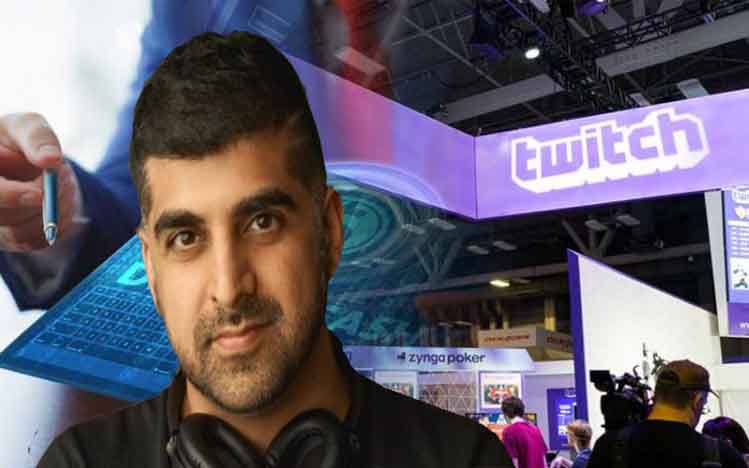 KANALCOIN NEWS –  The director of the Twitch streaming platform, Shaan Puri, said that he had invested 25 percent of his total net worth. This further confirms that cryptocurrencies are currently increasingly in demand by the public.
Shaan Puri said that he had decided to invest in Bitcoin. This was conveyed by Puri through his tweet on his personal Twitter account on Thursday (10/12/2020) local time.
I have moved 25% into Bitcoin ????

— Shaan Puri (@ShaanVP) December 10, 2020
Puri himself is the former CEO of a social networking platform called Bebo which was defunct between 2017 and 2019. That's because the company Bebo went bankrupt in 2013. Now, Puri serves as Senior Director of Product at Twitch.
Twitch is a streaming platform that is often used by gamers to broadcast. Twitch is currently owned by Amazon after experiencing various acquisitions until it finally joined the group founded by Jack Ma in 2019.
Apart from being known as a director at Twitch and the former CEO of Bebo, Puri is also known as an angel investor. Puri can spend around $ 2.5 million or around Rp. 35.39 billion to invest in 25 start-ups in a year.
Without further ado, Puri immediately said that he had invested 25 percent of his net worth in Bitcoin. Actually, Puri did not immediately say that the 25 percent came from his total net worth.
"I have invested 25% into bitcoin," Puri tweeted via his personal Twitter account as reported by Kanalcoin.com from News.Bitcoin.com.
Until this news was written, Puri's tweet on Twitter had received 314 comments, 205 re-tweets, and 3,373 likes from all Twitter users. There are those who respond that 25 percent is still too little for Puri. However, there are also those who say that Puri's move could harm himself someday.
Puri did not explicitly state the amount he invested in bitcoins, but when asked whether the amount in question was his net worth. Puri simply replied, "Yup." To respond to the answer.
The director of Twitch also believes that bitcoin is the only asset that can be used as an investment for a very long time. Apart from that, Puri also said that now is the right time to invest in bitcoin.
Puri disagrees with those who think that the current high price bitcoin has is the last time for ever. Puri actually believes that bitcoin will remain at a high price for many reasons.
"Bitcoin is the only asset where you can invest for a long time and then everyone tells you it's not enough. And they may be right," said Puri..
"I think this is a rare opportunity to run the wave of institutional capital that will be coming to BTC in the next 2 years."
"I think people think this time (bitcoin price) hitting $20K is 'like last time', but (I think) it's not for many reasons," Puri added.
(*)