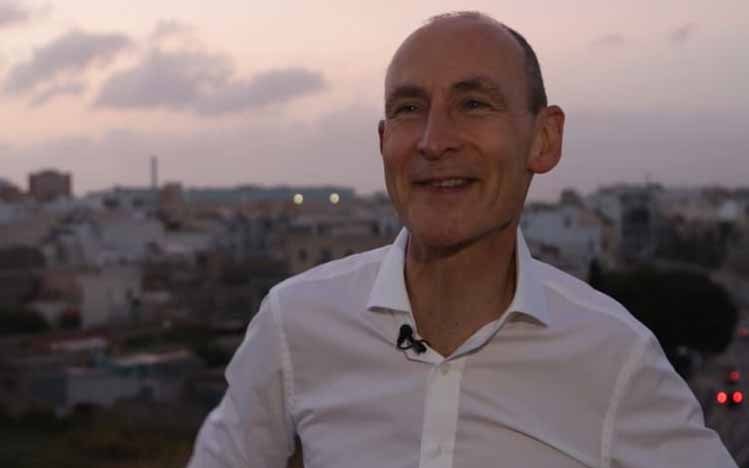 KANALCOIN NEWS – Devere Group CEO and founder, Nigel Green, said that one day Bitcoin will be able to replace gold as the best safe-haven asset in a generation. This was conveyed in an interview session with MoneyFM, Monday (28/9/2020) local time.
Green himself is the founder of the Devere Group, the world's largest independent financial advisory organization in the fintech field with assets under management reaching US$10 billion.
According to Green, the United States presidential election which will soon be held in November is said to be able to boost the price of Bitcoin. On the other hand, the value of the United States dollar will decrease as a result of the United States presidential election.
In his interview with Money FM, Green shares his thoughts on Bitcoin. Green said that Bitcoin has a resemblance to gold, which is a safe-haven asset in the financial world.
Green also said that Bitcoin has been increasingly accepted by the public. In fact, some parties, especially the younger generation, prefer to invest their funds in Bitcoin rather than gold.
"I just think (bitcoin) is gradually becoming more accepted," Green said, as reported by Kanalcoin.com from News.Bitcoin.com.
"If you go back to basics, there's always a payment system in the world. If you go back to bartering, there's always a way people calculate the score. With the current situation, we have governments that keep records, and not everyone in the world is comfortable with So one way to look at cryptocurrencies is for computers to keep track of scores. "
"So that's what we've seen over a number of years and gradually more and more acceptance from people. (Bitcoin) is akin to gold, as much gold, finite, and obviously young people are more willing to accept digital currency than maybe some older people," Green continued..
The Devere Group CEO also said that currently not everyone likes and believes in fiat currency that depends on the government. In fact, some parties tend not to trust their own government and prefer to use a limited number of digital coins.
Green believes that people today will choose to use digital coins. In fact, Green also believes that there will be a generation where they believe in and prefer digital coins to gold.
"Of course, what's happening lately is mass printing of money, but it's really digitally augmented," said Green.
"Do we really think we will have Singaporean dollars in our pockets or will we have digital currency? I think we accept that eventually it's going to be a digital currency.
"The next question is, 'Are bitcoins accepted as part of the digital world?' This is becoming more and more obvious, because young people are more familiar with [bitcoin] and they believe in that world than maybe anyone else."
"There's a certain generation that believes in gold more, but then there's another generation that comes along," Green said.
(*)