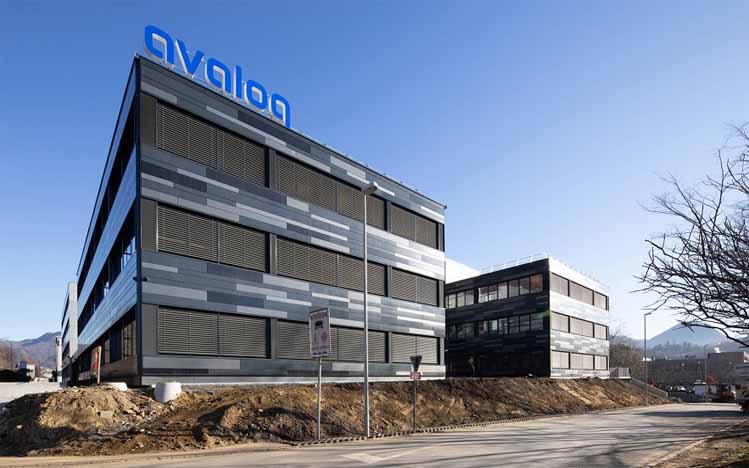 KANALCOIN NEWS – Recently, the use of blockchain technology has begun to be in great demand, especially for technology-based financing companies (fintech). One of them is a fintech company from Switzerland, Avaloq.
Avaloq's Head of Digital Strategy & Innovation, Nils Bulling said, blockchain technology is still one of the most interesting recent technological developments globally.
"Blockchain technology, or distributed ledger technology more generally, can contribute to cost reduction, due to its high potential for extensive digitization, allowing transactions to be carried out with much greater efficiency or product lifecycle management costs to be reduced," Nils was quoted Wealthadviser.co, Wednesday 17th February 2021.
Avaloq is a Swiss company engaged in the development and supply of software for banking accounting systems. Its software system, Avaloq Banking Suite, has been used by more than 140 banks around the world.
According to Nils, the use of blockchain technology is felt to be able to reduce the need for back-office resources and make the process more efficient, because the process is completely digital.
"For us as a leading provider of digital banking solutions for financial institutions, particularly with regard to private banking and wealth management, this technology is very exciting as it enables new investment opportunities for a wide range of customers," said Nils.
Apart from cryptocurrencies, said Nils, the tokenization of assets based on blockchain technology is very interesting. Because through tokenized assets, financial institutions can encourage the democratization of wealth management and make alternative asset classes accessible to a wider market. "We could be at the start of an asset class boom," said Nils.
Nils also said that banks must begin to recognize and use this blockchain technology, because this technology is likely to influence the way banking is done in the future.
"In general, the level of digitization will continue to increase. In China, for example, digital payments are far more advanced than in Germany. If an institution is not ready, there may be a loss in gaining new customers or even losing old ones," said Nils.
Avaloq himself, said Nils, is currently using Blockchains technology through the crypto assets turn-key solution program. With this program, allows financial institutions to take advantage of this new business opportunity with minimal effort. "Customers receive all investment options by their trusted financial institutions from a single source, eliminating the hassle of transferring money from one bank to another and enjoying a seamless experience. Technical hurdles as well as possible security issues are eliminated, both for financial institutions and customers," said Nils.
"Even though it is still relatively early in the development and use of blockchain technology, we see forecasts of promising growth regarding the digital asset market in the next 5 years," concluded Nils.
(*)
Image Credits : AnalyzeMarkets