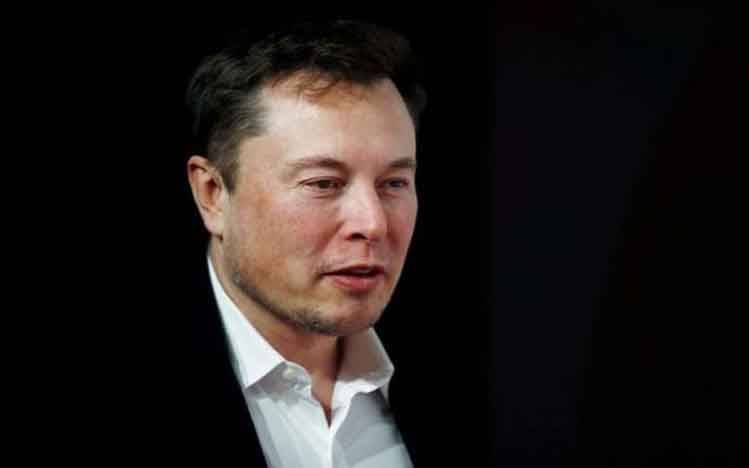 KANALCOIN NEWS –  The CEO of Tesla and Spacex, Elon Musk, has recently been frequently uploading bitcoin issues on his personal Twitter account. There are some who estimate that Elon Musk is ready to jump into the world of cryptocurrency to invest.
Elon Musk has become the most highlighted figure in the world of technology and business in recent years. This cannot be separated from the breakthroughs of the two companies he leads, namely Tesla and Spacex. These conditions made Elon Musk in the spotlight of various parties.
One of them is the matter of bitcoin investment, which is currently at its highest peak in history. Last Sunday (20/12/2020), Elon Musk shocked the Twitter public through a series of uploads.
Elon Musk has uploaded several jokes and opinions about bitcoin several times. In his Twitter upload, Elon Musk said that bitcoin is a safe word for him. However, Elon Musk later said that it was just a joke.
"Bitcoin is a safe word for me," wrote Elon Musk as reported by Kanalcoin.com from News.Bitcoin.com.
"Just kidding, who needs the word safe?" continues Elon Musk.
The tweet also reaped various comments. One of them is a Twitter user named Mark Calloway. Calloway had said that bitcoin would touch a price of up to $ 50 thousand per coin.
"I predict a crash, I also predict it will reach $50k in the next five years," Calloway wrote.
Elon Musk gave a positive response to this comment by saying that Calloway's prediction could be right.
"Sounds about right," replied Elon Musk.
Not only reaping responses from unknown netizens, Microstrategy CEO Michael Saylor also responded to Elon Musk's various tweets. Saylor even directly suggested to Elon Musk to start investing in bitcoin.
"If you want to help your shareholders $100 billion, convert the $TSLA balance from USD to BTC. Other companies in the S&P 500 will follow your lead and in time will grow to $1 trillion in aid," Saylor wrote in the comments.
In addition, Saylor also admitted that he had invested a large amount of $ 1.3 billion in bitcoin. In fact, Saylor admitted that he would be very happy if he could share his knowledge about bitcoin with Elon Musk.
"Yes. I have purchased over $1.3 billion in BTC in the last few months and would be happy to share my guide with you offline, from one rocket scientist to another," said Saylor.
Not only Saylor, CEO of Binance, Changpeng Zhao, also responded to the tweet uploaded by Elon Musk. Zhao gave a warning to Elon Musk not to make large transactions at one time.
"It might not be a good idea to do it in one transaction, but it sure can be done," wrote Zhao.
Until now, there is no certainty that Elon Musk will decide to invest in bitcoin. However, it will be very interesting to wait to hear about it.
(*)