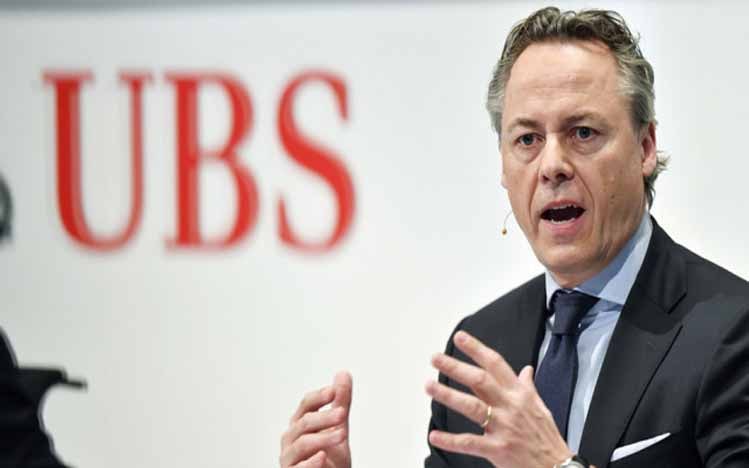 KANALCOIN NEWS – More and more international banks are offering crypto investments. However, many customers are still reluctant to try and doubt whether this digital asset investment is safe enough to choose.
UBS, the largest bank in Switzerland, is one of the banks known to have services for cryptocurrency investments. Reported by Kanalcoin.com from News.Bitcoin.com, UBS Group AG CEO Ralph Hamers commented on the development of his customers' digital asset investments.
Hamers stated that currently there are still many customers who are attacked by fear of missing out (FOMO) when dealing with crypto investments. Customers are hesitant to invest in this class for fear of losing along the way. Customers tend to choose other alternative forms of investment that are guaranteed to be safer.
Hamers made the statement in an interview by Bloomberg magazine. In particular, he was asked about how UBS is positioning itself in the crypto investment offering process.
Hamers explained that UBS provides access for customers who are interested in investing in digital assets. However, UBS does not actively offer this form of investment to its customers.
As far as Hamers observes, UBS customers have information about cryptocurrencies from newspapers. However, customers also judge about the potential volatility of cryptocurrencies.
Therefore, UBS is moving carefully in offering this investment. Basically, UBS still sees that crypto investment is still an untested asset.
Today quite a lot of people are looking for the best crypto investments, but UBS sees that it is safer for customers to invest in assets that they don't worry about.
When asked whether Hamers himself might have FOMO on crypto investments and his millionaire clients, Hamers replied quite reassuringly, "I've never had FOMO."
For this UBS Executive, what he does starts with determination and it's also about focus. During the process there will always be confusing information about what is being run.
Furthermore, Hamers mentioned that his experience has taught him many things. As a CEO who has studied for eight years, almost one year at UBS and seven with ING.
In this long experience, there is one lesson he can learn to stay on the path that he has believed in. Most important when exercising our choices are "what we know" and "what we do for our clients."
UBS itself has advised investors to "remain clear" in evaluating cryptocurrencies and more specifically crypto investments.
UBS advises its clients to "build their portfolios around less risky assets." Furthermore, UBS analysts warn about the possibility that they can and will take strong action against cryptocurrencies.
(*)