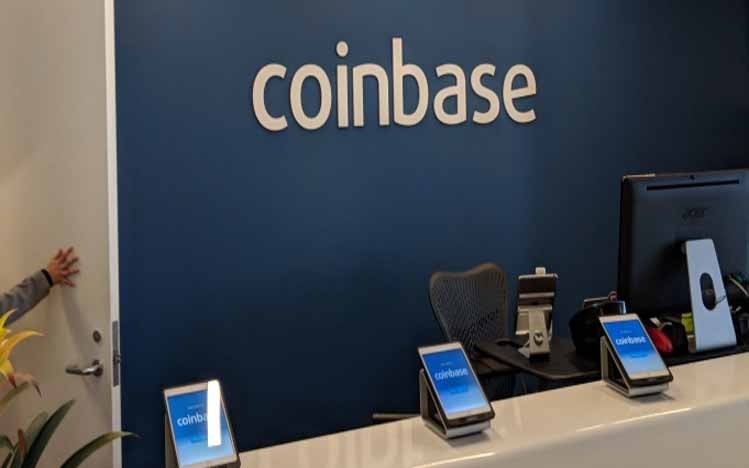 KANALCOIN NEWS – Coinbase's e-commerce platform, Coinbase Commerce, has announced that it now accepts trade payments in Dogecoin (DOGE). Dogecoin (DOGE) itself is a crypto currency known for its friendly image.
Reported by Kanalcoin.com from Finance.Yahoo.com, currently Coinbase Commerce has received seven assets on its platform. Merchants using WooCommerce and Shopify can now also accept Ethereum (ETH), Bitcoin (BTC), Litecoin (LTC), Bitcoin Cash (BCH), and Dogecoin (DOGE) alongside USD Coin (USDC) and Stablecoin DAI.
Coinbase Commerce is a platform owned by Coinbase Global, Inc. listed on the Nasdaq. This platform allows merchants all over the world to accept cryptocurrency payments in a fully decentralized manner.
Coinbase Commerce opens the possibility for global merchants to accept cryptocurrency payments from buyers and convert them into fiat currency.
According to a News.Bitcoin.com report cited by Kanalcoin.com, the company announced that Coinbase Commerce is now accepting trading payments in Dogecoin (DOGE) via Twitter some time ago.
The integration with Coinbase allows Coinbase Commerce customers to convert their cryptocurrency payments into euros, dollars, pounds or USDC (USD Coin). This integration will be available soon for Coinbase Prime and Pro accounts.
In a recent blog Coinbase CEO Brian Armstrong outlined Coinbase's plans to become a decentralized app store. This is one strategy to bring more assets to Coinbase faster and have self-storage options.
Quoted by Kanalcoin.com from Blog.Coinbase.com, Armstrong explains that Coinbase is focused on building great products. Coinbase also has a focus on creating great job opportunities for the best people.
Dogecoin (DOGE) remains a favorite across the crypto spectrum with Elon Musk continuing to show his support for this meme coin. Elon Musk confirmed his ownership of Dogecoin while speaking at one of the events, B Word. In addition, Musk is also known to have confirmed his support for a proposal that aims to significantly reduce Dogecoin (DOGE) transaction fees.
Following Musk's comments at the event, Ethereum gained 10.6%, Bitcoin rose by 6%, then Dogecoin (DOGE) advanced by 34% between July 20 and July 22. This shows that the market is highly anticipating Musk to mention Dogecoin (DOGE) at the event.
Meanwhile, Coinbase has been doing well globally. Recently the United States-based company received approval to operate in Japan and Germany. Coinbase is also known to build crypto hubs in India and can employ hundreds of people. Apart from that, Coinbase also has plans to launch a crypto app store like the one owned by Apple.
(*)