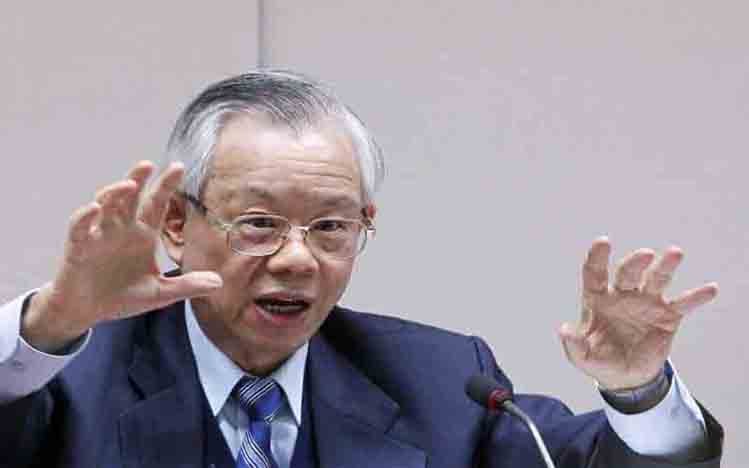 KANALCOIN NEWS –  The development of Blockchain is accelerating, several countries are starting to take steps to review their country's needs for this decentralized technology. The newly inaugurated head of the Central Bank of Taiwan, some time ago said that the Central Bank of Taiwan would seriously consider using Blockchain technology as part of the country's electronic payment system. So that indirectly Thailand is one of the countries that supports the development of Blockchain.
Cryptocurrency users and investors in the country seem to have increased drastically, especially when you look at the increase in the last 1 year.
However, even though blockchain technology comes very quickly and is a bit rough, it is not annoying. And it looks even better and more countries are realizing the potential of this decentralized Blockchain technology, regardless of the risks that will be associated with cryptocurrencies.
In 2016, a collaboration carried out by Microsoft and the Industrial Technology Research Institute of Taiwan (ITRI), has formed a new blockchain network innovation.
Whereas last year, the chairman of the Taiwan Financial Supervision Commission or FSC, Wellington Koo has stated that he strongly opposes the crypto law, and he has also said that he prefers Japan's approach to cryptocurrencies.
And this year it is predicted that Taiwan will likely start greeting Blockchain technology with a friendly attitude.
Yang Chin-Long in a short lecture during his inauguration as the new chairman of the Central Bank of Taiwan said that, the Central Bank will keep an open mind on the development of Blockchain technology under his leadership. He will also continue to watch and observe developments that can finalize the payment system and policies towards electronic payments within the country.
Yang Chin-Long also said, that although this Blockchain technology does not have a major impact on Taiwan's current policies, future developments can still change the financial infrastructure, and the Central Bank will continue to monitor every opportunity and challenge. Yang also added that the Central Bank of Taiwan will use the necessary amount of big data and artificial intelligence to carry out analysis and predict the country's financial condition more accurately and effectively.
The president or head of the Central Bank of Taiwan who was recently inaugurated also emphasized the importance of cooperation and communication with other countries. He added that the country's president would take steps to promote a more transparent system of government. Such as publishing a summary of the results of trials that were conducted during board members' meetings and others.
Fortunately, transparency is a blockchain technology that can also help governance in any way, apart from other, more obvious financial applications.
(*)