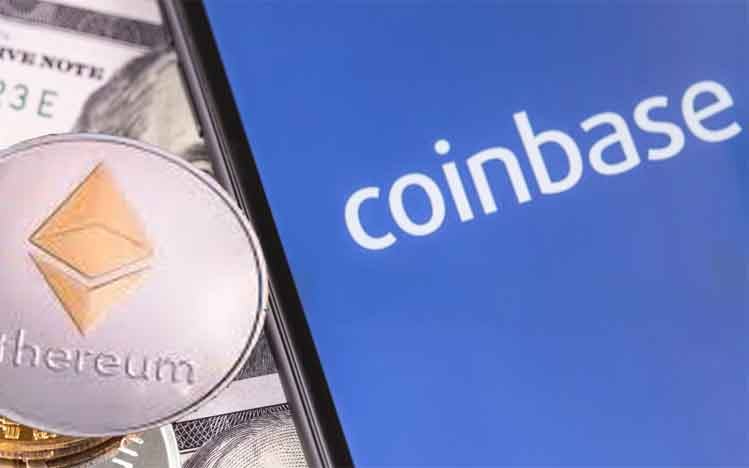 KANALCOIN NEWS – Cryptocurrency exchange company from the United States, Coinbase, has revealed their plans to provide Ethereum 2.0 staking rewards to their users. The plan will be realized by Coinbase in 2021.
With the launch of Ethereum 2.0 some time ago, several cryptocurrency exchange companies around the world started competing to provide these tokens on their platforms, including Coinbase.
The reason is, Coinbase plans to add Ethereum 2.0 as a token that can be accessed through their platform. This was conveyed directly by Coinbase through their official website.
In addition, Coinbase also plans to launch Ethereum 2.0 staking, trading, and conversion services starting in early 2021. Later, Coinbase users can change their old Ethereum token (ETH) to Ethereum 2.0 (ETH2).
However, users who have Ethereum on coinbase will have to stake it first. If Coinbase already has Ethereum 2 installed on their platform, new users are welcome to convert Ethereum to Ethereum 2.0. After converting their Ethereum, new users can get staking rewards from Coinbase.
This is the same as stated by the company on their official website.
"While staked ETH2 tokens remain locked on the beacon chain, Coinbase will also enable trading between ETH2, ETH, and all other supported currencies that provide liquidity to our customers," wrote Coinbase on their official page..
The information submitted by Coinbase coincided with the launch of the Ethereum Beacon Chain which brought improvements to Ethereum's technology. This change brings improvements to Ethereum's blockchain network.
The reason is that the proof of work consensus that has been used in Ethereum is transitioning into a proof of stake network. The Ethereum Beacon Chain development team claims that proof-of-stake reduces centralization risks and enables a 51 percent stronger defense against hacking than previous technologies.
However, the development of Ethereum 2.0 has just reached phase 0 which was just finished last week. Phase 0 starts to be confirmed once the Ethereum deposit contract threshold of 524,288 ETH is met. In fact, during the press conference conducted by Coinbase, a total of 855,264 ETH had been sent to the Ethereum 2.0 smart contract deposit.
Therefore, Ethereum owners who choose to stake their current tokens will not be able to withdraw or transfer their tokens until Phase 1 is ready to launch. The time needed is of course not a moment and it takes years.
However, there are companies, such as Darma Capital, that offer various intermediary alternatives to keep customers able to access their tokens..
Until now, Ethereum is a cryptocurrency with the second largest market capitalization value after bitcoin. Apart from that, Ethereum is also known as the most liquid cryptocurrency and has the third highest daily volume.
(*)