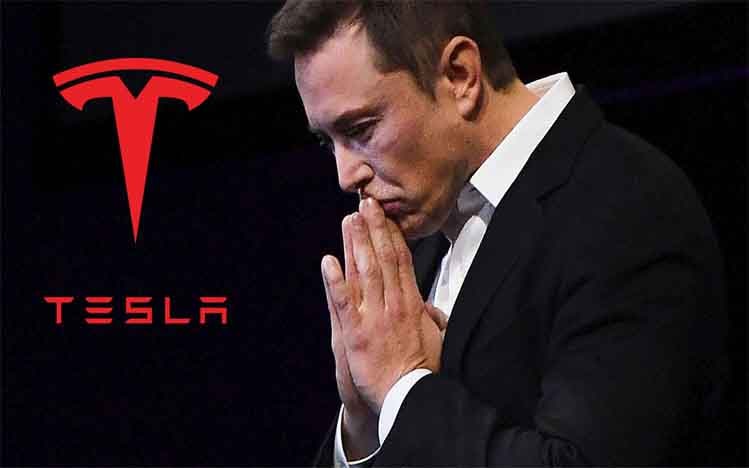 KANALCOIN NEWS – Tesla's Chief Executive Officer (CEO), Elon Musk, took part in a virtual discussion hosted by the Crypto Council for Innovation. Musk has revealed that he will again accept purchase of Tesla electric cars using bitcoin if cryptocurrency mining reaches 50% renewable energy.
The statement is in line with what he made last month via Twitter,
"Looking at its development, it seems that bitcoin's development has shifted more to renewable energy and a number of coal-fired power plants that are used have been closed, especially in China," Musk said as reported by Kanalcoin.com from News.Bitcoin.com.
Musk also added that he also needs to do a little more diligence to ensure the percentage in renewable energy use is likely to be at least above 50% and that there is a trend towards increasing that number.
The Tesla CEO encouraged the community of bitcoin miners to switch and develop the use of renewable energy to produce the asset. This is not without reason, he assesses that renewable energy will be the cheapest energy source in the future even though it requires a long process in its development.
Still according to a News.Bitcoin.com report, Musk revealed that Tesla will continue to support the production of cryptocurrency as long as miners are aware of wanting to use renewable energy..
"In the future, renewable energy will be the cheapest energy, but it will not happen in a short time like one night," said Musk.
"I can confirm that Tesla will support this as long as there is awareness and desire, as well as concrete steps from the mining community to switch to renewable energy," he continued.
A virtual talk on "TheBWord" with Twitter CEO Jack Dorsey, Cathie Wood of Ark Invest and moderator Steve Lee of Square Crypto that it is very likely that Tesla will consider continuing crypto payments for its vehicles.
Elon Musk considers that there is a positive trend in the use of bitcoin energy. However, he also expressed his doubts about the speed at which the grid has moved towards "green" energy sources.
Tesla's mission is none other than accelerating sustainable energy. He also asserted that Tesla cannot be the company that puts the appropriate diligence on the energy use of bitcoin.
Musk's statement that Tesla would no longer accept bitcoin payments was made last May due to an accelerating fossil fuel network. The crypto asset then dropped to below the initial $40,000 since February.
Another thing that was quoted from Kanalcoin.com from News.Bitcoin.com that Musk has set up a pump and dump scheme posted on his social media about cryptocurrencies including BBTC and Dogecoin (DOGE).
Another of Musk's statements is that the only three assets he owns outside of SpaceX and Tesla are BTC, DOGE, and Ether (ETH). Neither he nor Tesla have sold bitcoins since the announcement of the discontinuation of crypto payments.
Another point that was exposed was that in April Tesla had sold a portion of its bitcoins for a net proceeds of around $272 million to prove the asset's liquidity as an alternative to cash. Although he hasn't revealed how many crypto assets he personally owns, his one-year-old son owns several Dogecoins.
(*)