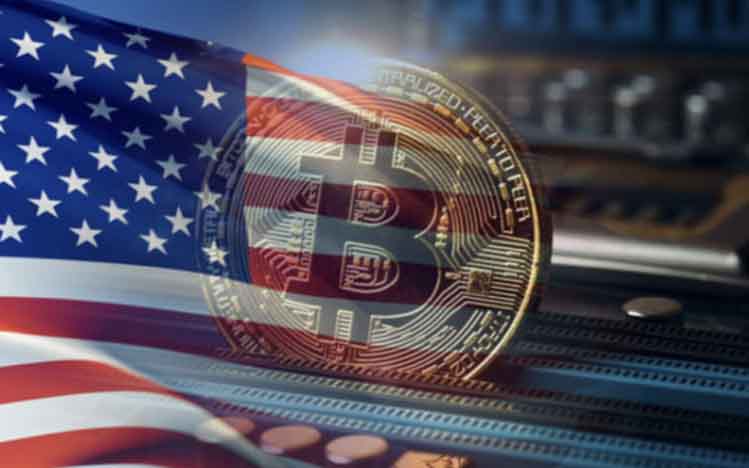 KANALCOIN NEWS – The Securities and Exchange Commission (SEC) lawsuit against Binance on Monday (5/6) was detrimental to many parties. And the biggest one is Coinbase and other crypto exchanges.
Jeff Dorman, chief investment officer at Arca specializing in digital assets, said on Tuesday (6/6) that the biggest losers were Coinbase, Kraken, and several other crypto exchanges. Because they have to delist various coins that are considered securities. It's no longer a commodity.
Not only crypto exchanges. Many market makers in the US also have to stop making markets. Against crypto assets that are not considered as commodities.
Coinbase has said it may not delist crypto assets deemed by the SEC to be securities. While waiting for the final decision from the court.
Following the news that the SEC was suing Binance, the share price of Coinbase (COIN) fell 9.06%. Robinhood (HOOD) shares were down 3.31% at the close of trading Monday. Meanwhile, MicroStrategy (MSTR) stock, which has around 140,000 Bitcoin, also reacted the same way by falling by 8.52%.
37% of Coinbase Net Income is At Risk
A Berenberg analyst, Mark Palmer, wrote that the SEC's lawsuit against Binance could be a review of what might happen to Coinbase.
The SEC accused Binance, Binance.US, and the company's CEO, Changpeng 'CZ' Zhao, of selling unregistered securities to the general public in the form of the BNB token and the BUSD stablecoin. And providing staking services that are considered to violate securities laws in the US.
"We observed that some of the details of the lawsuit filed by the SEC against Binance echo those the agency previously filed against crypto exchanges Bittrex and Kraken. We believe these cases in the aggregate represent a preview of the actions that are likely to be brought against Coinbase," said Mark Palmer.
From this case, it is estimated that around 37% of Coinbase's net revenue would be at risk. If the SEC targets the crypto asset trading business as well as staking activity from Coinbase.
Mark Palmer believes stock investors should focus on whether the Coinbase company will have the ability to successfully pivot its business model and geographic focus. If forced to limit or cease most of its US business activities as a result of SEC enforcement actions.
From Mark Palmer's calculations, Coinbase's net income from transaction fees, crypto asset trading, and staking service revenue is at risk if the SEC does take action against Coinbase.
This includes Coinbase's other revenue streams such as interest income from the USD Coin stablecoin and custodial services.
Meanwhile, Coinbase tried to provide information upon requests for comments from many parties. Coinbase's Chief Financial Officer (CFO), Alesia Haas, in the moment of announcing the company's performance for the first quarter of 2023, explained that there are many different revenue streams to be developed on the Coinbase platform. and because of that, Coinbase is looking to diversify revenue.
(*)