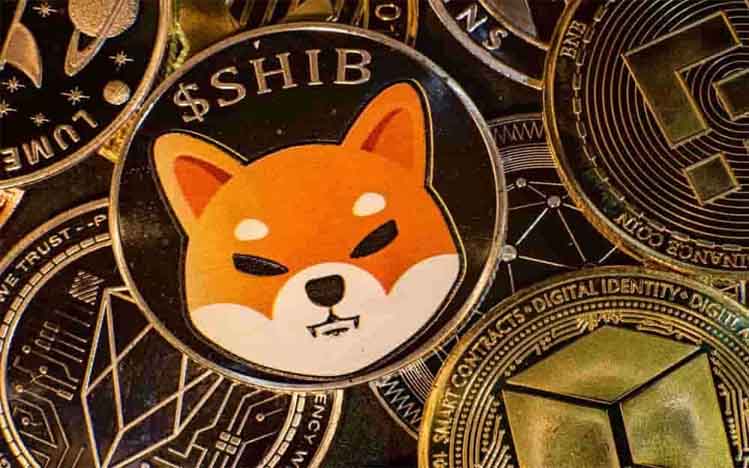 KANALCOIN NEWS – Even though the Shiba Inu experienced minimal volatility and decreased liquidity, the results of the SHIB token analysis show that retail investors are still confident. Even NewsBTC said that from several indicators, the SHIB token is experiencing significant movements in the near future.
Shiba Inu (SHIB) experienced bullish around 2021. So it was able to get the attention of many investors with a significant price rally.
According to ShibaSwap, the decentralized exchange SHIB experienced a jump in Total Value Locked (TVL) to reach US$1.75 billion. Then it dropped dramatically to US$25.16 million. Causing concern about a potential liquidity crunch.
This decline is only temporary. Not long term. And from the latest data, there is an increase from SHIB from various time intervals.
Retail Investors Still Believe in SHIB's Long-Term Potential
From the results of Santiment's analysis, there is a consistent increase in the balance of investors who hold 1 to 1,000,000 SHIB tokens. That means retail investors still believe in the long-term potential of this Shiba Inu cryptocurrency.
Data on network usage in daily transactions shows a decrease from an average of 7,000 to around 3,500. but this decline is part of a larger stabilization phase as token holders wait for price recovery. Not a sign of emergency justice.
Anticipation of Significant Price Changes
The possibility of SHIB for a significant price shift remains high. Given that it has stagnant prices and low volatility. However investors are still closely monitoring the market for upcoming developments. Because several indicators indicate the possibility of a breakout.
SHIB faces challenges in maintaining its previous level of liquidity. This results in periods of minimal volatility. But most of the indicators point to the possibility of a significant price movement in a short time.
Concerns about liquidity, increased SHIB buying and investor confidence in the long-term potential do exist. But it shows mixed sentiments. And the decline in daily transactions may be part of the stabilization phase.
Investor behavior by closely monitoring these developments can actually cause a breakout of the SHIB price.
A Glance About Shiba Inu (SHIB)
Shiba Inu is a type of Ethereum-based Meme coin. Has the iconic Shiba Inu dog from Japan. Compared to digital products, Shiba Inu was launched as a joke. And the value depends on the nature of the virus.
Shiba Inu first appeared in 2020 by a man named Ryosihi. Shiba Inu is indeed quite compatible with the Ethereum ecosystem. The Ethereum blockchain network is simply perfect for the Shiba Inu. Because apart from being safe, it is also well-established and keeps the project decentralized properly.
The popularity of this coin cannot be separated from the hands of Elon Musk. He tweeted a picture of his new Shiba Inu puppy Floki. Resulting in massive retail investor interest in the token.
(*)