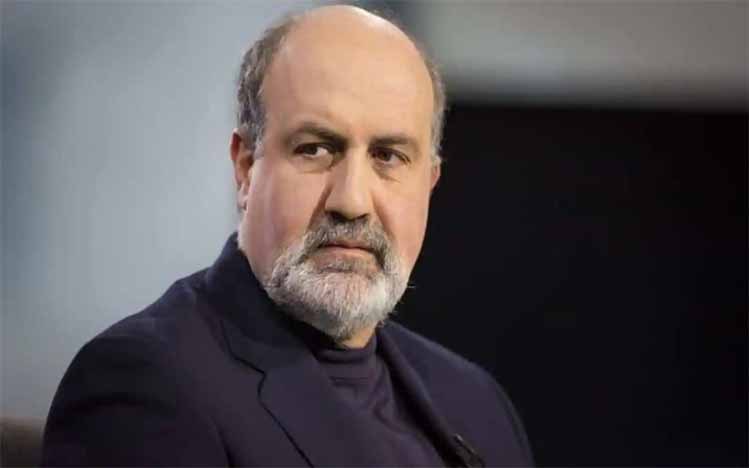 KANALCOIN NEWS – The author of the world-famous novel "The Black Swan", Nassim Nicholas Taleb, said that bitcoin is the same as a Ponzi scheme. The statement was delivered by Taleb after feeling cheated by cryptocurrency.
This statement was made by Taleb in an interview with CNBC quoted by Kanalcoin.com, Friday (23/4/2021), which discussed how to hedge risk against the current volatile market.
In the interview, Taleb advised investors to avoid bitcoin in an effort to protect portfolio values from inflation. Taleb himself is actually a statistician, mathematician, former options trader, risk analyst, and currently a hedge fund adviser.
In the interview, Taleb was asked about cryptocurrency, especially bitcoin. That's because investors are starting to build portfolios with bitcoin to protect themselves from inflation.
Taleb said that in fact there is no relationship at all between inflation and bitcoin as people know today.
"Basically, there is no relationship between inflation and bitcoin" Taleb said in the interview. Basically, there is no relationship between inflation and bitcoin" Taleb said in the interview.
Not only conveying the relationship between bitcoin and inflation, Taleb even openly stated that bitcoin has the same characteristics as an open Ponzi scheme.
"Bitcoin has the characteristics of an open Ponzi scheme. Everyone knows it's Ponzi," he said, quoted by Kanalcoin.com.
Initially, Taleb was a bitcoin proponent who believed that bitcoin could be used as a currency. However, Taleb told CNBC that he felt fooled at first.
The American-Lebanese man thought that bitcoin could develop into a currency used in transactions. However, the price of bitcoin so far has been very uncertain. Plus, investors use cryptocurrencies as a means of speculation.
This condition made Taleb sell all his bitcoins and became unsure if bitcoin could become a currency. In fact, Taleb calls bitcoin a failed currency.
"Something that moves 5% a day, 20% in a month, up or down, cannot be currency. It's something else," Taleb added.
In the conclusion of Friday's interview on how to hedge risk in today's markets, Taleb advised investors to avoid bitcoin and buy more stable stocks.
"Avoid bitcoins. Buy stable stocks and buy things you understand," said Taleb.
"If you want to protect yourself from inflation, buy a piece of land. Plant, I don't know, olives on it. You will get olive oil. If the price drops, you will get something."
"As for bitcoin, there is no connection and, of course, the best strategy for investors is to own things that yield future returns. In other words, you can count on the real dollars that come out of the company," Taleb said, ending the interview.
Taleb opinion about bitcoin and inflation is apparently not supported by all parties. Goldman Sachs Investment Bank previously said bitcoin was a hedge against retail inflation in December. In fact, Goldman Sachs notes that bitcoin is replacing gold as the preferred inflation hedge.
In addition to Goldman Sachs, a British investment management company, Ruffer, also explained that bitcoin can act as a hedge against several monetary risks, inflation, and other market conditions.
(*)