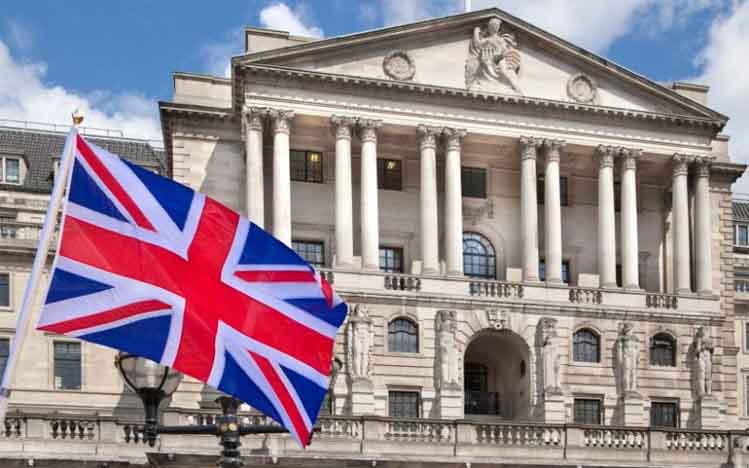 KANALCOIN NEWS – On Monday (3/5/2021), it was reported that a crypto user was fighting against the monetary policy implemented by the Bank of England (BoE) recently. His anger and frustration was expressed by projecting the famous slogan "Bitcoin Fixes This" in several places using laser projectors, one of which was on the outer wall of the BoE..
A Twitter user, Dominic Frisby, shared this moment of protest with the public through his tweet. Among the published images, other places that also received the "Bitcoin Fixes This" protest were the British Parliament and the area under Big Ben.
Additionally, the front of the central bank surrounded by a red square with the artist's character and photo has been changed to a non-fungible token.
Reporting from Cointelegraph, so far the motives of the unknown person who chose to project the message are still not clear. The public suspects that this is a form of protest against the BoE's recent action of posting job vacancies on their official website.
Among the seven vacancies listed, all required positions are related to the management of central bank digital currency or CBDC.
Talents sought by the BoE include project analysts, solution architects, technology analysts, senior managers and senior enterprise architects, as well as senior CBDC policy analysts. This shows the seriousness of BoE's plans to develop and launch a CBDC.
Previously, on April 19, 2021, Cointelegraph reported that the BoE had formed a task force unit for the development of CBDCs in the UK market, in collaboration with the Central Bank of Great Britain and the British Parliament.
The Deputy Governor of the Bank of England, Sir Jon Cunliffe, and the Director General of Financial Services at HM Treasury, Katharine Braddick, will lead monitoring activities on international developments for the CBDC and oversee matters relating to the operation of the CBDC in the UK.
Meanwhile, the UK parliament will focus on stablecoin regulation to prevent monopolies in the market due to the limited number of participants offering fiat-pegged cryptocurrency transaction services.
According to a Reuters report reported by Kanalcoin.com via Cointelegraph, the UK financial market will also focus on financial distribution technologies carried out by firms.
During a financial industry conference, Sunak, as the UK Financial Counselor, explained that in the future the government plans to build a financial technology sandbox for blockchain startups.
This is not the first time the slogan "Bitcoin Fixes This" has appeared in the UK. Similar protests have occurred before in the United States around June 2020. After protesting against the murder of George Floyd, the public also protested against the existing cryptocurrency system.
People used the "Bitcoin Fixes This" meme to argue that the existing structural monetary system was at the heart of the cryptocurrency problem at the time and created inequality. As a follow-up, the public then asked the government to build a better system for developing cryptocurrency.
(*)