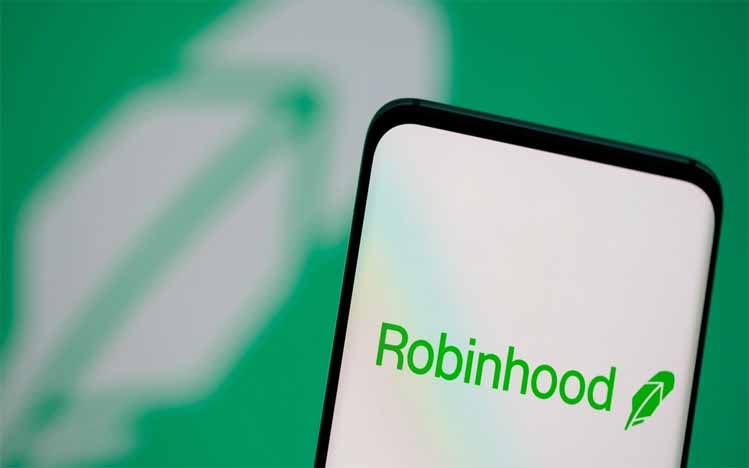 KANALCOIN NEWS – Robinhood announced that it will be delisting several crypto assets. Such as Cardano (ADA), Polygon (MATIC), and Solana (SOL), Friday (9/6). As you know, Robinhood is one of the most well-known crypto and stock investment platforms in the United States.
"Based on the latest review, we have decided to end support for ADA, MATIC, and SOL crypto assets, on June 27, 2023. No other crypto assets are affected and your crypto assets are still safe in Robinhood," explained a representative from Robinhood.
Not only reviewing ADA, MATIC and SOL. Robinhood also reviews all the cryptos they have to offer.
Reporting from CoinGecko data, Robinhood shares themselves have risen by 2.31 today compared to Thursday (8/6). This is inversely proportional to the price of ADA falling by around 0.6%, MATIC down by around 0.8%, and SOL down by around 0.5%.
Users Can Sell or Transfer to External Platforms
Not only announcing delisting. Robinhood also announced that users can still sell or buy ADA, MATIC, and SOL on this platform according to a predetermined date. Or you can transfer to an external platform until June 27, 2023.
But if until June 27 2023 there are still ADA, MATIC and SOL balances in the user's account, then Robinhood will sell according to market prices and the results will be credited to the user's account.
Robinhood internal parties also confirmed that no other crypto assets were affected by this decision. Because this is purely related to ADA, MATIC and SOL only.
Also in this announcement, Robinhood emphasized that all crypto assets stored on its platform would be protected. Because Robinhood itself uses the best security system and is always updated.
All crypto assets are stored in cold storage. Where they just keep it. Without lending it to other parties and benefiting from the loan.
Reasons for Robinhood Delisting ADA, MATIC, and SOL
Robinhood's decision to delist ADA, MATIC and SOL is not without reason. Because these three crypto assets were assessed as securities products by the US Securities and Exchange Commission (SEC) in a lawsuit against Binance and Coinbase. It's no longer a commodity product.
Tuesday (6/6), Robinhood claimed to have a new view of their crypto product offering. They are actively reviewing US regulatory analysis to determine, "What action, if any, and what should be taken.
In early January, Robinhood only had 19 crypto asset listings. And on January 25th, Robinhood has delisted Bitcoin SV (BSV). With the additional ADA, MATIC and SOL delisting, the number of crypto assets on this platform is only 15.
Namely Aave (AAVE), Bitcoin (BTC), Ethereum (ETH), Ethereum Classic (ETC), Dogecoin (DOGE), Litecoin (LTC), Bitcoin Cash (BCH), USD Coin (USDC), Shiba Inu (SHIB), Avalanche (AVAX), Uniswap (UNI), Chainlink (LINK), Stellar Lumens (XLM), Compound (COMP), and Tezos (XTZ).
(*)