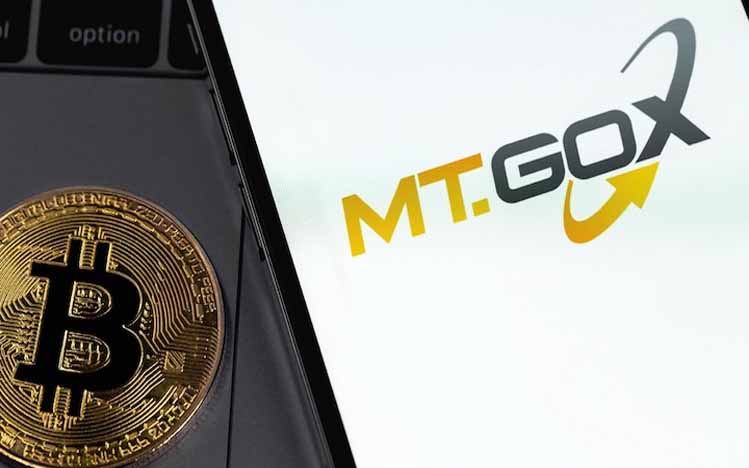 KANALCOIN NEWS – The US Department of Justice charged Aleksandr Verner and Alexey Bilyuchenko with controlling Mt. Gox servers and then stealing 647,000 Bitcoin from the exchange.
The United States Department of Justice said the two men were responsible for the $400 million hack of the former Bitcoin exchange Mt.Gox. Alexey Bilyuchenko (43) and Aleksandr Verner (29) allegedly conspired to launder 647,000 Bitcoins. And both of them stole from Mt.Gox by hacking the exchange.
Even Bilyuchenko was also charged with conspiring to operate a BTC-e exchange in 2017 due to money laundering charges.
Prosecutors claim the hacks took place from September 2011 to May 2014. During that time, they allegedly took control of Mt.Gox servers in Japan. Then make regular BTC transfers from Mt.Gox to your own account. Until almost all the customer's BTC balance has been drained from the exchange.
After acquiring the Bitcoins, the two attempted to sell them through another exchange they controlled. The two entered into an allegedly fraudulent contract with a Bitcoin brokerage firm located in New York.
The public prosecutor's service said the brokerage firm purchased the stolen BTC from the hackers by sending wire transfers to various offshore bank accounts. The hackers left the Bitcoin in their possession but credited it to the brokerage company's account inside.
"For years, Bilyuchenko and colleagues allegedly operated digital currency exchanges that enabled criminals around the world, including computer hackers, ransomware actors, narcotics syndicates and corrupt public officials, to launder billions of US dollars," said Ismail J. Ramsey, Attorney. US, reported by The Block.
The value of 647,000 Bitcoins is equivalent to more than US $ 17 billion if calculated according to current values. This is a significant impact of the crimes committed by the two hackers.
BTC-e does not mean an exchange used in fraudulent transactions. However refer to the exchange used as "Exchange-1". And the couple received about $6.6 million from the deal.
Mt.Gox was one of the first largest cryptocurrency exchanges. He filed for bankruptcy in March 2014 after claiming to be hacked by Aleksandr Verner and Alexey Bilyuchenko.
BTC-e has been operating from 2011 to 2017. And in 2017, the FBI liquidated several cryptocurrency exchanges, claiming that the funds were obtained through a money laundering process.
BTC-e founder, Alexander Vinnik, is currently serving a prison sentence for his association with the exchange. In May 2023, Vinnik's lawyers attempted to release him as part of a prisoner swap with the Russian Federation.
This case is also a reminder to all investors and traders regarding the vulnerabilities faced by crypto exchanges. As well as the importance of strong security measures to protect user assets. Especially for buying and selling crypto platforms. It is hoped that there will be security that can guarantee the integrity of its users' crypto assets.
(*)