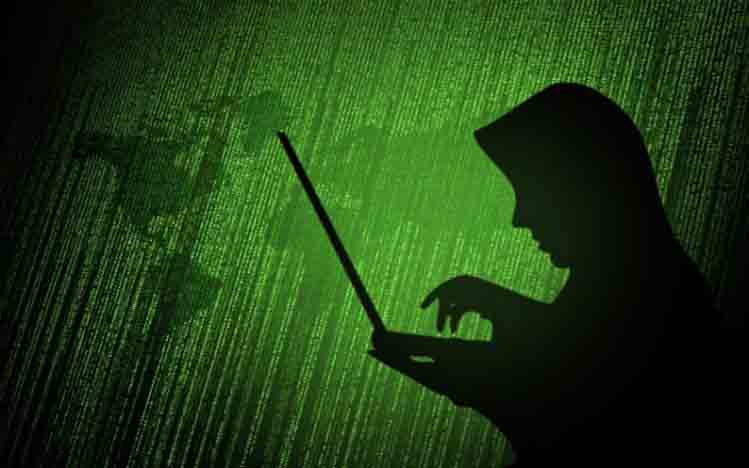 KANALCOIN NEWS – A Zimbabwean crypto trader has been accused of stealing and laundering money by prosecutors. He was accused of stealing digital assets from his clients equivalent to 457 thousand in USD.
The perpetrator named Lloyd Chiyangwa is none other than a Zimbabwean crypto dealer. He is accused of stealing more than US$457,000 in assets from a crypto wallet belonging to one of his clients. The victim and perpetrator have known each other for a long time.
According to News Bitcoin, LIoyd Chiyangwa was accused of carrying out the action with the recovery phrase and password he obtained when he helped set up his client's crypto wallet. Meanwhile, his client is an ophthalmologist in Zimbabwe.
According to The Herald, prosecutors said that the victim returned home from a trip to India in 2021. Having previously engaged in crypto transactions during her time abroad.
The doctor enlisted the help of Chiyangwa, a trusted figure in the crypto trading community to manage his digital assets. And in carrying out his profession, Chiyangwa makes arrangements for Bitcoin wallets. This includes Trust Wallet, Exodus, Cosmostation, Wemix, and Metamask, as well as two Trezor cloud storage devices.
While carrying out his duties, Chiyangwa gained access to the victim's private domain. Such as recovery phrases and passwords. To commit premeditated treason.
This action was carried out from October 2021 to March 2023. During this period, the perpetrators sucked up various tokens with very fantastic amounts. Chiyangwa sucked in gradually. Digital assets painstakingly collected by the doctor.
The doctor only realized this in May 2023 when he was about to trade using a trust wallet. During the crime, the perpetrator made withdrawals 7 times. With the highest withdrawal amount of US$ 261,500 and the lowest amount of US$ 5,155.
The perpetrators used this crypto asset to buy 1 unit of Mercedes Benz, 2 iPhones and 1 unit of laptop. Apart from that, Chiyangwa also has 2 accounts at the African Bank and 2 passports. For this crime, according to the prosecutor, Chiyangwa did not deserve legal guarantees.
Harare district magistrate Marehwanazvo Gofa detained Chiyangwa in custody. And meanwhile, the court studied his bail application.
Recovery Phrase Is The Biggest Weakness
From the story of an ophthalmologist as a victim of crypto asset theft above, anyone can learn a lesson. Information regarding the recovery phrase is only the user should know. No one else has the right to know how to secure your assets.
Please note that whoever gets your recovery phrase, he or she will instantly be able to access all known crypto keys. And that means, you can consider the crypto gone.
Save the information regarding the recovery phrase carefully. Because once other people have access to it, they can access your crypto assets without needing your ID, personal details, or your real crypto wallet. This is the reason why you should store it very carefully.
(*)