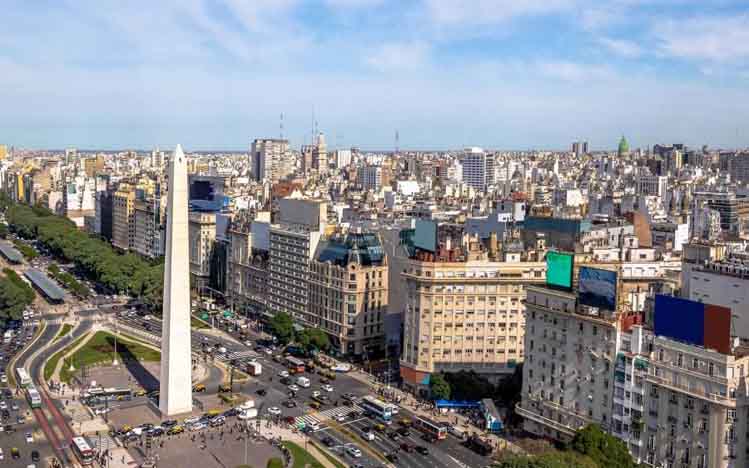 KANALCOIN NEWS – Buenos Aires, the capital of Argentina, has revealed that it plans to install and deploy Ethereum validator nodes in 2023. This was stated by the Secretary for Innovation and Digital Transformation of the City, Diego Fernandez, while attending the Blockchain International ETHLatam conference, in the Country.
The event, which took place from 11 to 14 August 2022, was also attended by the Mayor of Buenos Aires, Horacio Rodriguez Larreta, who has implemented a policy of accepting tax payments using cryptocurrency on April in Buenos Aires.
Buenos Aires has become a city that supports the development of blockchain technology applications, in April, the City Government has launched a whitepaper on a blockchain-based digital identity platform where residents can have complete control over their personal data, which is planned to be launched in early 2023 under the name TangoID.
If the deployment of the Ethereum validator node is successful, Buenos Aires will be the first city to implement an Ethereum node, as well as the first city to implement blockchain technology in digital identity applications.
Fernandez said at the ETHlatam conference, that TangoID can change and simplify the way countries and societies relate.
"We believe that what matters is that it serves as a public infrastructure, so that anyone can build value, and to change and simplify the way countries and societies relate." Said Fernadez, on the sidelines of the event while presenting Tangoid
"With the aim of becoming part of the Ethereum ecosystem, Buenos Aires seeks to promote private and public investment in blockchain projects as well as contribute to the security and decentralization of the network, and develop and investigate acceptable regulations that allow us as Government to formally participate in this network", he added.
The deployment of the Ethereum validator nodes will be carried out with the cooperation of private parties, but the Secretary did not specify how many nodes will be deployed in the project, Fernandez told Coindesk.
(*)