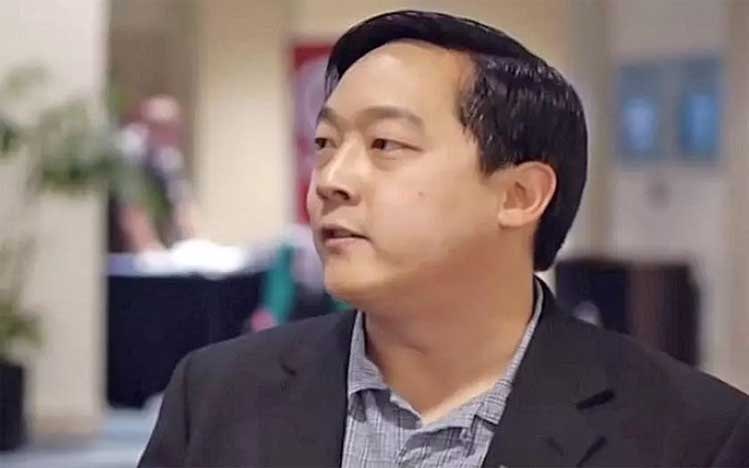 As we know, the crypto sector already has millions of users around the world. Many people decide to invest and transact with crypto assets because they are quite promising. Charlie Lee is one of the people who founded and created the crypto asset that became the first generation of altcoins.
Charlie Lee who was born in West Africa is a technology activist who was willing to leave Google because of his interest in the crypto industry sector. In those days, Lee did not take long to explore crypto technology. It only took him about two years to learn since the release of the Bitcoin code in 2009.
Career Journey Charlie Lee Founded Litecoin
Charlie Lee was born in Ivory Coast, West Africa. He had moved to the United States when he was just 13 years old. In 1995, Lee continued his education at MIT to earn a degree in computer science.
He didn't stop there, Charlie Lee also received his education up to a master's degree with the same major and the same university. He successfully graduated with a Master's degree in Computer Science in 2000.
His interest in computer science led Lee to a job as a software engineer at Kana Communications. He worked for the company for three years then moved to Guidewire Software. There, he worked for 4 years and served as a Senior Software Engineer.
After that, Charlie Lee had decided to resign in July 2007 and moved to Google in September 2007 as a software engineer. While working as a Google employee, Lee was part of a team working on projects such as Play Games, Youtube Mobile, and the development of the Chrome operating system.
Instead of staying at the leading company, Charlie Lee decided to leave Google in 2013. Just five years after leaving the giant company, he decided to explore blockchain and the crypto sector.
Charlie Lee's Role in Blockchain and Crypto
Charlie Lee shared publicly that he first became interested in Bitcoin in 2011 when he was a software engineer at Google. This statement was made several times on various occasions every time he was asked about his interest in Bitcoin.
Before deciding to explore the Bitcoin space in 2011, Charlie Lee had tried trading gold several times even though he knew very well that his talent was in the field of computer technology.
Who would have thought, besides having talent in computer science, Charlie Lee also showed his talent and interest in economics. Initially, he never believed in the Federal Reserve system. But thanks to an article he found, Charlie Lee became interested in Bitcoin and its underlying technology, namely blockchain.
Like other early adopters, Lee started his entry into the Bitcoin world from Bitcoin mining. At one point, he had asked for help from one of his colleagues who is a Bitcoin software developer, namely Mike Hearn.
Correspondence is established between Charlie Lee and his partner. He started buying one Bitcoin from Mike. Based on the education he acquired in college and the experience of being a software engineer, Lee had the desire to create his own crypto like Bitcoin.
However, the activity of creating altcoin and similar cryptocurrencies was very hype at that time. From year to year, along with the development of Bitcoin, other Bitcoin imitators began to spread.
Despite that, Lee didn't give up and started his first attempt with Fairbix. This cryptocurrency, which is very similar to Tenebrix, was launched in September 2011.
At that time, Lee and the team did copy the Tenebrix source code and corrected it a bit. As a result, when Fairbix was released, the project was a complete failure.
The failure was also caused by uproar in the crypto community. Charlie Lee and team were caught pre-mining seven million Fairbix coins before they were released. In addition, there are also gaps in Fairbix's main software. As a result, the system becomes vulnerable to hacking and cannot defend itself against 51% attacks.
From these incidents, of course Charlie Lee and his team learned a lot from Fairbix. Those learnings were widely used when he started Litecoin. Less than a month after the failed release of Fairbix, Lee officially released Litecoin in October 2011.
This time, Charlie Lee and the team copied the Bitcoin source code but made a number of adjustments from before. The purpose of Litecoin's creation is to provide an upgrade to the platform and create a system that is more robust than before so that it is not vulnerable to being hacked.
Although Litecoin can be mined like any other, what makes this system different is the use of a Scrypt-based algorithm. Meanwhile, Bitcoin uses the SHA256 algorithm. The difference in the algorithm can basically reduce the transaction time by up to 75% of the average block transaction time of 180 seconds.
Another advantage that Lee is trying to create is by increasing the maximum supply of Litecoin to 84 million LTC. This amount is four times greater than the maximum supply that Bitcoin has.
Is Litecoin a Bitcoin Competitor?
As discussed earlier, Litecoin has some similarities to Bitcoin and comes with a number of features that have advantages. However, Charlie Lee always stated that the Litecoin he created was not a competitor to the existing Bitcoin.
What always crossed Lee's mind was that the Litecoin he created was the most suitable crypto for smaller and lighter transactions. For example, when doing online shopping. Meanwhile, Bitcoin is the currency used for heavier transactions, namely for international payments.
The Litecoin Achievement That Charlie Lee Created
Litecoin's development cannot be underestimated as its market capitalization value has reached one billion dollars in just two years after its launch.
Even better, Litecoin is currently in the top 10 crypto assets with the largest market capitalization. Currently, Litecoin's market capitalization value stands at 1.8 billion dollars.
This is a review regarding Charlie Lee's profile and journey since his education to becoming the Managing Director of the Litecoin Foundation. Hopefully this article can be useful for you.
(*)