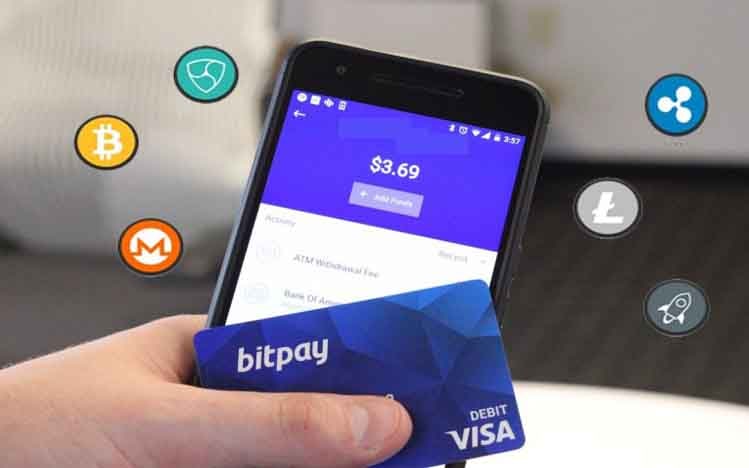 KANALCOIN NEWS – BitPay CEO, Stephen Pair, said that the BitPay Platform will soon be adding many cryptocurrencies. This coincides with the possibility of the integrity of the Lighting Network. But Pair has yet to reveal which crypto it will be adding to the platform next. But there will definitely be a focus on the very well performing blockchains with the highest market caps.
"I won't be specific about which ones we'll be adding. But you can take a look at CoinMarketCap to see all of the top blockchains and come up with good guesses on what we're interested in. We are looking at cryptocurrencies that have adoption and work well for payments. We also might (will) add some smaller ones," Pair said.
BitPay itself has been operating since 2011 as a leading Bitcoin payment service provider. Pair itself claims that this company already generates more than 1 billion dollars per year in payment volume and has around 30 thousand active trading accounts. "Not as adopted, but doing something innovative around the payout," continued Pair further.
Large companies such as AT&T and Microsoft also use BitPay to enable customers to make cryptocurrency transactions. While BitPay is famous for accepting Bitcoin (BTC), Bitcoin Cash (BCH) and Ether (ETH) online payments. Pair has also noticed that customers in stores are asking for a different cryptocurrency to use for transactions.
Recently, the BitPay Platform added support for XRP, as the cryptocurrency used by the payment network Ripple. Bitpay merchants now also accept XRP without any additional integrations. "We are constantly being asked about XRP and some stabilizers. Our customers prefer that we support all cryptocurrencies, but we have to make a choice," Pair said.
BitPay also supports three US Dollar pegged stablecoins – US Dollar Coin (USDC), Gemini Dollar (GUSD) and Paxos Standard Token (PAX). But even so, the platform has been criticized for not supporting Tether (USDT) which is the stablecoin with the largest trading volume. Pair explained that BitPay is seeing strong demand for Tether.
Additionally, it's noted that the current speculation around Tether has made companies hesitant to add it. Pair is also considering adding the Lighting Network to the platform. The Lighting Network will add an additional layer to the Bitcoin blockchain. This allows users to create payment channels between two parties in an additional layer.
This ensures almost instantaneous transactions at low or even no fees. "The whole idea of the Lightning Network is to allow for payments to happen off the Blockchain so they don't take up space and storage. They are allowed to achieve higher scalability," explained Pair.
(*)