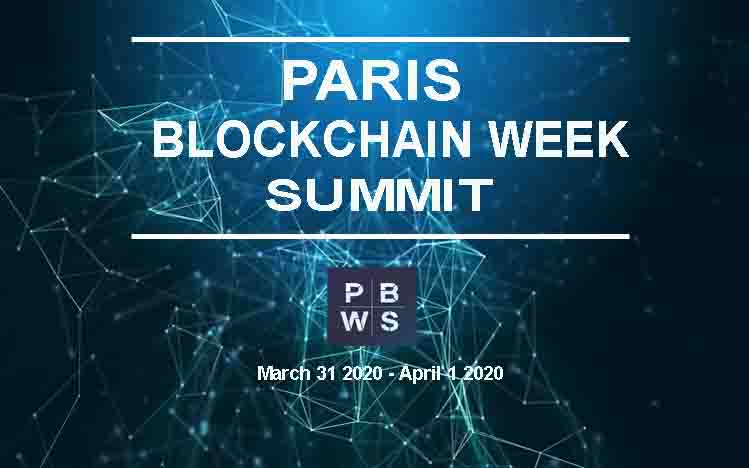 Following a Successful First Year, the Global Conference features Renowned Speakers in Politics, Technology, Business and Finance, with support from Bruno Le Maire, French Minister of Economy and Finance
PRESS RELEASE, Paris, Prancis – January 16, 2020 – Paris Blockchain Week Summit (PBWS), the first international conference to be held in France dedicated to professionals in the blockchain and crypto-asset space, has announced its keynote line-up for the upcoming event on March 31 – April 1, 2020.
Following a successful first edition last spring that attracted more than 1,700 participants from 57 different nationalities, more than 100 media personalities, and presented 130+ speakers, PBWS 2020 will take place at Station F, the opening campus and the world's largest incubator. PBWS will once again showcase some of the most prominent figures in the emerging technology space, with this year's event expected to attract 2,500 French and international industry professionals. Organized by Woorton, Chain Accelerator and Datalents, the event will be opened and supported by Bruno Le Maire, French Minister of Economy and Finance.
Michael Amar, Host of Blockchain Paris Sunday Summit, commented:
"Recently, the PACTE Act came into effect in France, which is a great opportunity for innovative companies operating in this sector. PACTE outlines an action plan for business growth and transformation, providing a regulatory framework for the crypto economy that brings much-needed legal certainty. Our goal with PBWS 2020 is to bring a world class event to France, and drive the growth of the ecosystem as a whole. We look forward to welcoming our international speakers, partners and attendees to take part – and stay tuned for more details on what to expect in March! "
PBWS will showcase the French regulatory framework and ecosystem, while driving the ongoing development of the blockchain space. Renowned speakers from the most renowned blockchain and crypto-asset organizations will take center stage to present the latest advances in the industry and their sentiments in four tracks: Tech Builders, Open Finance, Enterprise Blockchain, and Public Policy. Some of the main topics discussed on stage included stablecoins, crypto lending platforms, DAOs, governance, developer communities, collections and decentralized mobility.
More than 100 international speakers from various sectors including politics, technology, business and finance will attend the event, including: Bruno Le Maire, French Minister of Economy and Finance; Cédric O, Secretary of State for Digital Affairs France; Jutta Steiner, Founder & CEO of Parity Technologies; Ryan Selkis, Co-Founder and CEO of Messari; Bertrand Perez, COO and Interim Managing Director of the Libra Association; Meltem Demirors, Head of Strategy at CoinShares; Paul Brodsky, Partner at Pantera Capital; Kathleen Breitman, Co-Founder of Coase; David Rutter, Founder and CEO of R3 and Arthur Breitman, Co-Founder of Tezos.
Wei Zhou, CFO Binance and Speaker at PBWS 2019, concluded: "PBWS is doing a great job galvanizing our industry in France."
More details on the other speakers announced today can be found at : pbwsummit.com/speakers.
About Paris Blockchain Week Summit (PBWS)
The second annual Paris Blockchain Week Summit (PBWS) will be held at Station F in the French capital on 31 March – 1 April 2020. First launched in April 2019, PBWS is the first international conference to be held in France dedicated to professionals in blockchain. and the crypto-asset space. The event is hosted by leading technology companies and organizations: Chain Accelerator, Woorton and Datalents. Backed by several prominent figures in technology and politics, PBWS will accelerate the growth of blockchain and digital assets in France and beyond. The first confirmed event partners are La French Tech, Digital Currency Group, Tezos, Cognizant, Web3 Foundation, Algorand, PwC, Chainalysis, Bitpanda, KPMG, Nomadic Lab, Celsius Network, ZenGo, Blockchain Chamber of Commerce, BitCherry, Neokids, New York Coin Exchange, Orbit Network, PRIViLEDGE, Medwish, MyReflet, Sullivan & Worcester LLP, Mining Only, Globitex, NLV8, La Parisienne Assurances, Feel Mining.
Media Contact
Eoin McGinley
Senior Consultant // Wachsman
eoin.mcginley@wachsman.com // +353 (87) 344 4938
(*)