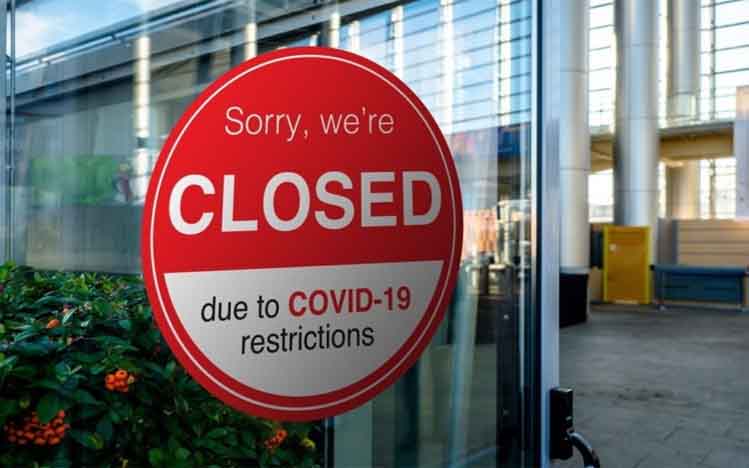 KANALCOIN NEWS – The largest cryptocurrency exchange in South Korea, Bithumb, reportedly decided to temporarily close some of its offices due to the ongoing COVID-19 pandemic. In fact, the condition of the COVID-19 pandemic in South Korea is getting worse.
The announcement regarding the closure of the Bithumb office in South Korea was officially announced on Monday (23/11/2020) local time. The closure was carried out in the Gangnam area, South Korea. Bithumb's aim is to close its offline or office services to prevent the spread of the coronavirus.
Until now, the number of cases of corona virus infection in South Korea has reportedly continued to increase. These conditions made the local regional authorities adopt policies in the form of preventive measures. Thus, it is hoped that cases of COVID-19 infection will continue to decrease.
Meanwhile, reported by Kanalcoin.com from Cointelegraph, Bithumb also plans to close their other offices in South Korea. The Bithumb office in Seoul will be temporarily closed on November 24 until further notice.
Bithumb plans to use an online customer support service center while their offices are temporarily closed due to the COVID-19 pandemic.
Even though Bithumb is the largest cryptocurrency exchange in South Korea, they have stumbled on cases. This is because the South Korean Police have raided the Bithumb office twice.
The raid was carried out on the basis of reports of suspected fraud from customers who felt they were victims. In addition, the CEO of Bithumb, Lee Jung-hoon, was also summoned by the South Korean Police to undergo questioning regarding the report.
However, until now this case has not been proven true and there has been no announcement regarding news regarding the investigation report on the case. Bithumb executives are also reportedly safe and not dragged into fraud cases as has been rumored.
According to Worldometer data reported by Kanalcoin.com, South Korea itself is ranked 93rd in the world. There are 31,004 cases recorded positively infected with COVID-19 in South Korea.
The death rate in South Korea itself is actually low because it is only 509 people. However, the local government wants to ensure that the corona virus does not spread quickly in South Korean society at this time.
The pandemic itself actually has quite a big impact on the blockchain and crypto currency industry. The impact in question is the parabolic increase experienced by Bitcoin (BTC) in 2020.
However, the intended impact is not a negative impact on the industry based on blockchain technology and cryptocurrencies.
In a way, COVID-19 did not have a negative impact on the blockchain or cryptocurrency industry. However, the pandemic conditions due to the corona virus have forced the blockchain and crypto currency industry to continue to innovate and adapt.
(*)