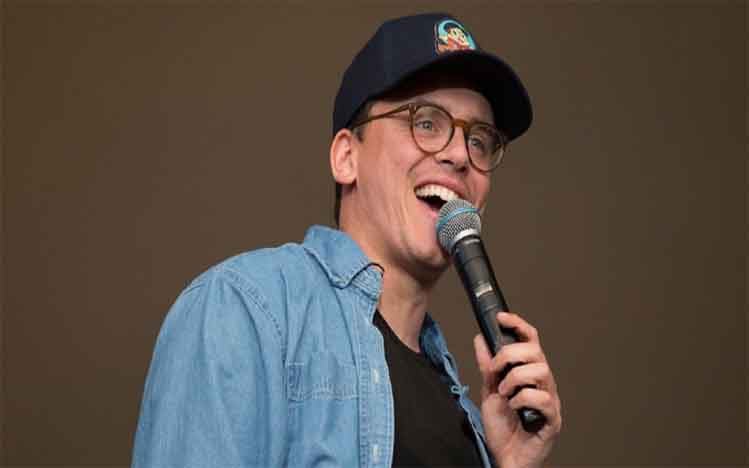 KANALCOIN NEWS – The former famous rapper from the United States, Logic, is reported to have invested US$6 million in Bitcoin. This news was delivered directly by Logic on his personal Instagram account.
In recent times, more and more Hollywood figures, billionaires and celebrities have jumped into the world of cryptocurrency investment, and Logic is no exception. The rapper, whose real name is Robert Bryson Hall II, conveyed this via Instagram on Thursday (11/19/2020) evening local time.
Through his personal Instagram account, Logic said that he had invested US$6 million in Bitcoin since last October. This statement was conveyed through his Instagram account story.
"I invested 6 million United States dollars in Bitcoin last month. Unlucky. YOLO. Seriously," Logic wrote on his personal Instagram account as reported by Kanalcoin.com from News.Bitcoin.com.
Apart from that, Logic also asked his followers whether he was right to invest his money in Bitcoin. On Twitter, Logic even changed the name of his Twitter account to Bobby Bitcoin.
Logic also expressed his happiness after investing in Bitcoin by saying that he would play chess while counting his Bitcoins.
"Alright Twitter, I'll play chess and count my bitcoins," Logic tweeted.
Logic's record producer, Murda Beatz, also informed fans that Logic had purchased Bitcoin last October. Apart from Logic, it seems that many hip hop stars are also involved in the Bitcoin investment world, namely Germanye Prime, Nas, RZA, 50 Cent, Snoop Dogg, Young Thug, Swae Lee, and Talib Kweli.
Logic himself is a rapper from the United States who started his career as a songwriter and rapper in 2010. Logic has produced six albums and has been nominated for a Grammy Award twice.
Logic achieved his highest career success in 2017. At that time, Logic was well known in the United States and the world thanks to an album titled "Everybody". The album was able to reach the top position on the US charts in 2017.
However, Logic decided to retire from the world of rapper music in July 2020. Logic decided to retire and leave the world of music after releasing his last album titled "No Pressure". Logic has had a decade-long career in the world of American and international rapper music.
Apart from hip hop singers, there are Hollywood artists, pop singers, and athletes who have also invested in the cryptocurrency world. Some of these figures include Paris Hilton, Ashton Kutcher, Jimie Foxx, DJ Khaled, Lionel Messi and Mike Tyson.
(*)