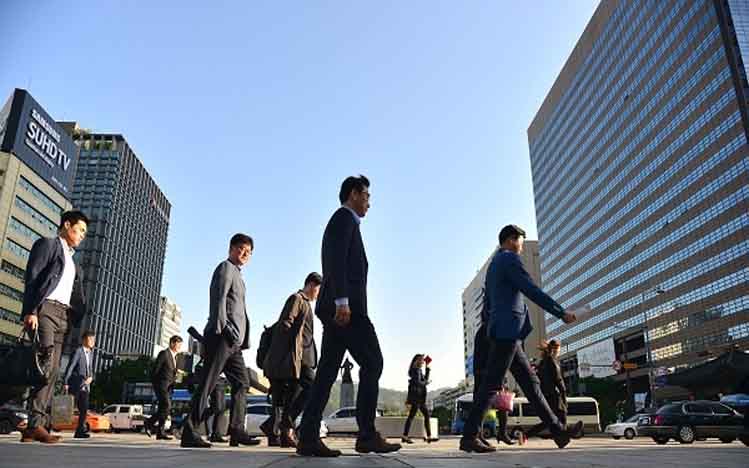 Kanalcoin.com – Several employees of big companies in South Korea, such as Shinhan Card, Samsung, and LG Electronics made huge profits from their multi-million dollar crypto investments. Nominal profits that much make them sure to quit their jobs.
In an interview with JTBC quoted by Kanalcoin.com via News.Bitcoin.com, one former employee of Shinhan Card said he had managed to earn nearly 3 billion won or the equivalent of $2.7 million from crypto.
However, the efforts made by these employees can be said to be very risky. The employee is desperate to take these steps in order to get a big profit from crypto investment.
The employee earns huge profits from crypto by investing his entire life savings and the money he borrows into crypto trading. After making millions of dollars in profit from that risky decision, he quit his job at Shinhan Card.
Now, the employee has switched professions to become a YouTuber. The youtube content created is related to his success in earning millions of dollars from the crypto investment process that the employee managed to do.
The same fate was experienced by a former Samsung employee. Still in an interview with JTBC, the former Samsung employee also earned millions of dollars from crypto investments. With that much profit, he is sure to quit his job as a staff at Samsung.
The former Samsung employee claims that he has earned around 40 billion won or the equivalent of $36 million from crypto. In order to earn that much money, he invested 50 million won or the equivalent of $44,670 in crypto trading.
However, neither the former Shinhan Card nor Samsung employees said which crypto tokens they invested in so that they could earn millions of dollars from crypto investments.
The many success stories of former employees earning millions of dollars from crypto in South Korea do not necessarily make all other employees invest in crypto assets.
One worker from the Yeoido financial district who was also interviewed by JTBC stated that he does not invest in crypto. He still has doubts about crypto investments, such as bitcoin and others. In addition, he felt anxious about the existence of such an investment.
Still according to a News.Bitcoin.com report quoted by Kanalcoin.com, currently the cryptocurrency market trade in South Korea is currently experiencing very rapid development. A study showed that crypto investors originating from South Korea made an average of around $7 billion in transactions per day from January 1 to February 25, 2021.
(*)